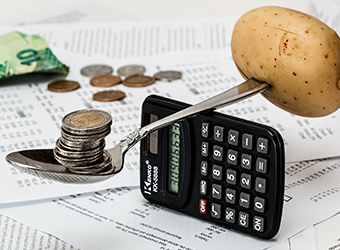 As venture debt financing begins to gain momentum in India, Temasek-backed InnoVen Capital India Pvt. Ltd has created a consortium of banks and non-banking financial companies (NBFCs) to provide debt capital to startups in the country.
Christened InnoVen Credit Assistance Program (InnoVenCAP), the programme helps maturing startups raise conventional debt financing to help optimise cash flow, it said in a press statement. Under this initiative, InnoVen provides access to conventional debt from various banks and NBFCs by undertaking credit risk on behalf of their portfolio companies.
The partner network includes financial institutions such as IndusInd Bank, RBL Bank, Standard Chartered, and Tata Capital. These firms will offer working capital or other structured solutions to InnoVen's portfolio companies. While InnoVen provides corporate guarantees to its partner banks and NBFCs, these institutions in turn extend various facilities like working capital, bank guarantees, and operating lease arrangement to the startups based on the comfort provided by InnoVen Capital.
It has also partnered with Small Industries Development Bank of India (SIDBI) where it would refer and endorse startups for potential financing under the government's Credit Guarantee Fund Trust for Micro and Small Enterprises (CGTMSE) Scheme, the release said. The venture debt company claims to have made available over $4.5 million of credit lines in aggregate to select portfolio companies from partner banks, with part of the risk being backstopped by InnoVen, the primary lender to these ventures.
"Our role is to leverage off our understanding of our clients' businesses and serve them with risk capital which is appropriately structured to their stage of development. In most cases, and especially where the borrower is an early stage company where a different skill set is needed to underwrite the risk, InnoVen Capital might provide a venture loan directly to the client. In other cases, this could mean helping our clients tap into more traditional banking products or asset-based financing solutions through our partner banks and lenders," Ajay Hattangdi, InnoVen's chief executive and group chief operating officer said in the press note.
The syndicate has already invested in a number of InnoVen's portfolio startups including tea-retail chain Chaipoint, generic drug maker Koye Pharmaceuticals, school management company K12 Techno Services, employee transport solution MoveInSync and omni-channel retail analytics Capillary Technologies.
InnoVen Capital India, launched in 2008, has provided over 120 loans to more than 85 early and mid-growth stage startups so far including Byju's, Snapdeal, Freecharge, Myntra, Oyo, Practo, Portea, and Voonik.
Venture debt is an important tool of funding for companies as it rarely involves stake dilution by the promoters. It also provides the companies more time to grow. The segment is growing in India even as venture capital activity is seeing a slowdown. Apart from Mumbai-based InnoVen, Delhi's Trifecta Capital Advisors, Bengaluru-based Capital Float, IFMR Capital of Chennai and Ahmedabad-based Lendingkart are among a growing number of companies that offer debt funding to early-stage companies.
---