Data analytics startup Intelligence Node raises $750K in venture debt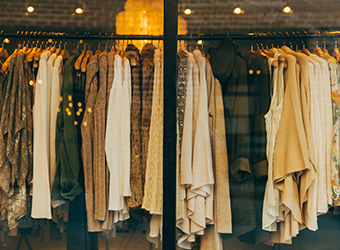 New Enterprise Associates (NEA) and Orios Venture Partners-backed retail analytics provider Intelligence Node Consulting Pvt. Ltd has raised $0.75 million (Rs 5 crore) from BlackSoil Capital Pvt Ltd, a Mumbai-based specialised non-banking financial company (NBFC).
Intelligence Node is also backed by angel investors such as Gaurav Sharma, Sunil Varrier, Arindam Das, Anupam Mittal and Gul Mukhey.
Launched in 2012 as a consulting service, Intelligence Node provides technology-based products and services to global retail players. The company has a customer base of 35 clients and covers over 1 billion unique products of over 130,000 brands, it said in a statement on Monday.

The company's two products—InCompetitor and InOptimizer—enable customers to get an overview of the competitive landscape in terms of pricing and visibility. They also suggest the most optimum pricing for a company's products. Its back-end analytics process is able to support a wide range of offerings in terms of refined data, the company said.
"Intelligence Node has some great aspirations in reaching out to blue-chip MNCs in global retail. The utility for our products and services is immense and with the help of venture debt provided by BlackSoil, our business has got optimum fuel to run and grow faster in this industry," said Sanjeev Sularia, chief executive and co-founder of Intelligence Node, in the statement.
Intelligence Node is BlackSoil's third venture debt transaction, which has also backed cloud-based telephony company Knowlarity and Nearbuy, the Indian arm of NASDAQ-listed Groupon.

"We found the products, the technology, the founders and the utility of Intelligence Node very impressive and path-breaking. The company has strong client traction coupled with zero client churn," Ankur Bansal, director, BlackSoil Capital, said.
BlackSoil is backed by the family offices of respected corporate houses such as the Gala family (promoters of Navneet Education Ltd), Shetty family (promoters of Avvashya Group) and Virendra Gala, a real estate expert from Mumbai.
Venture debt is an important tool of funding for companies as it rarely involves stake dilution by the promoters. It also provides the companies more time to grow. The segment is growing in India even as venture capital activity is seeing a slowdown. Apart from Mumbai-based InnoVen, Delhi's Trifecta Capital Advisors, Bengaluru-based Capital Float, IFMR Capital of Chennai and Ahmedabad-based Lendingkart are among a growing number of companies that offer debt funding to early-stage companies.

---