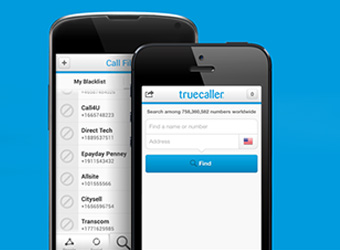 Sweden-headquartered caller identification app Truecaller is ramping up its operations in India, its largest market.
The startup, run by True Software Scandinavia AB, will set up a product and engineering centre in Bangalore, a person close to the development told Techcircle.in.
The new centre will have at least 10 engineers and will develop products to serve global and the Indian markets. Until now, Truecaller's Indian operations were being driven from its sole office in Gurgaon, which has around 10 employees.
The company has also appointed Narayan Babu, founder of app development startup Dexetra, as its director of product engineering. Babu most recently served as the chief technology officer at chat-based app Lookup, which was acquired by Nowfloats last year.
Babu will be based out of Bangalore. According to his LinkedIn profile, he joined Truecaller last month.
The person cited above, who spoke on the condition of anonymity, said that while India has always been Truecaller's largest market, there has been a strong push to explore various growth opportunities. "Babu's appointment is part of Truecaller's expansion plans," he added.
In November 2016, Truecaller hired former LinkedIn executive Tejinder Gill as head of its India operations.
India will be the company's hub for developing its technology innovations. Its products – TrueSDK and Truecaller Priority – were built out of India. TrueSDK is a software development kit that enables third-party apps to onboard users with their Truecaller profile and verified phone number. Truecaller Priority was launched in partnership with Ekart, the logistics partner of Flipkart. It provides users with contextual information from the firm's e-commerce partners, such as informing them about the delivery of their parcels.
Truecaller has tied up with handset makers Huawei, Lenovo, Intex, Micromax and Karbonn to integrate its caller identification app, and is in talks with other smartphone brands as well.
India is the largest market for Truecaller. The country accounts for nearly two-thirds of the company's 150 million users globally. Its other major markets include the Middle East, North Africa and the US.
Besides the Truecaller app that identifies callers, the company also offers a product that verifies senders of text messages and another that identifies unknown numbers in the call history. The flagship product, Truecaller, is available on all main mobile operating systems and platforms. The company generates revenues through in-app purchases for premium features, besides advertising within the app.
Truecaller was founded in 2009 by Nami Zarringhalam and Alan Mamedi. The company's investors include Sequoia Capital, Atomico and Kleiner Perkins Caufield Byers.
In June last year, former Vodafone chief executive Arun Sarin picked up a stake in the company for an undisclosed amount.
---