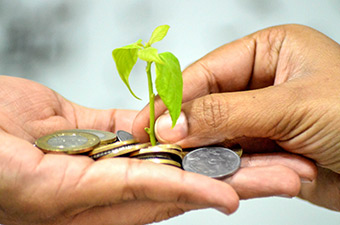 Temasek-backed venture debt firm InnoVen Capital India Pvt. Ltd has invested Rs 110 crore ($16 million) in 13 startups including food ordering startup Swiggy and insurance provider Coverfox in the October-December 2016 quarter.
The venture debt firm also invested in furniture rental startup Furlenco, apparel rental firm Flyrobe, branded accommodation firm Zelo, product recommendation platform for e-commerce firms Unbxd and advertising firm Surewaves, the company said in a statement. The quarter also saw repeat deals done in e-commerce logistics firm XpressBees and celebrity fashion brand portal Universal Sportsbiz. InnoVen Capital also provided cross border funding to Capillary Technologies and Simplilearn to finance the global operations of these companies, the press note stated.
InnoVen Capital's deployment for the year totaled Rs 400 crore across 43 loans to 35 startups. Out of the total funding, 55% comprised venture debt to early stage companies, whereas 45% was growth capital to relatively larger businesses, it added.
"Our ability to fund cheque sizes ranging from Rs 2 crore to Rs 50 crore allows us to straddle different lifecycle stages of companies. We are also actively exploring debt funding for growth-stage non-VC backed companies as well, which have the ability to show differentiation that translates to enterprise value," Vinod Murali, managing director of InnoVen Capital said in the statement.
InnoVen Capital India, launched in 2008, has provided over 120 loans to more than 85 early and mid-growth stage startups so far including Byju's, Snapdeal, Freecharge, Myntra, Oyo, Practo, Portea, and Voonik.
Last week, the venture debt firm formed a syndicate of banks and non-banking financial companies (NBFCs) to provide debt capital to startups in the country. The funds will be provided through the InnoVen Credit Assistance Program (InnoVenCAP), which helps maturing startups raise conventional debt financing to help optimise cash flow.
Venture debt is an important tool of funding for companies as it rarely involves stake dilution by the promoters. It also provides the companies more time to grow. The segment is growing in India even as venture capital activity is seeing a slowdown.
Apart from Mumbai-based InnoVen, Delhi's Trifecta Capital Advisors, Bengaluru-based Capital Float, IFMR Capital of Chennai and Ahmedabad-based Lendingkart are among a growing number of companies that offer debt funding to early-stage companies.
---