The first week of the calendar year saw nine startups raising angel/seed and venture capital funding.
In the biggest deal of the week, Mumbai-based supply chain solutions company LEAP India raised $13 million in a Series B round of funding from a clutch of investors, including Sixth Sense Venture Fund, IndiaNivesh Venture Capital and Mayfield India.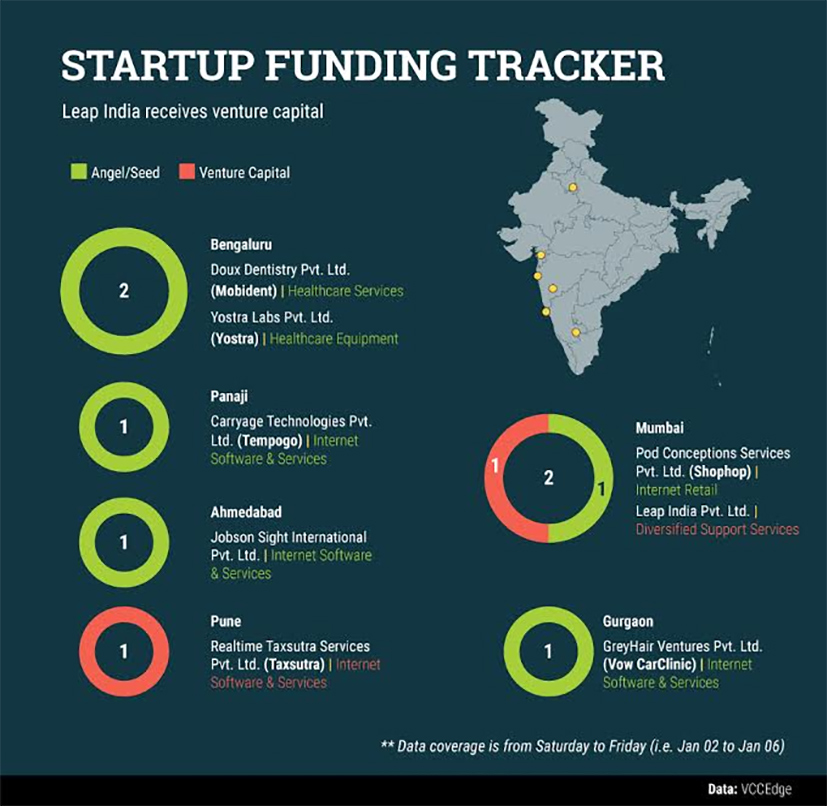 Among other deals, Panaji-based IoT and SaaS startup Carryage Technologies received $825,000 in a seed funding round led by Hong Kong-based K2 Investments while Pune-based TaxSutra raised $370,000 in a Series A round of funding from a group of angel investors including Mohandas Pai, Venkataraman Balakrishnan and Srinivasan Pagalthivarthi.
---