Weekly startup funding roundup in charts
In the week gone by, 13 startups received venture and angel/seed funding. In the biggest deal of the week, Gurgaon-based property search aggregator Square Yards received $10 million in fresh capital from the Lohia Group; Andre Hoffman, chief executive of cosmetics company L'Occitane; and a group of unnamed investors.
Among other deals, Bengaluru-based Sorting Hat Technologies, which runs online learning platform Unacademy, received $4.5 million in a Series A round led by Nexus Venture Partners and existing investor Blume Ventures while logistics solutions provider Roambee raised $4.1 million in a Series B round of funding led by Germany's Deutsche Telekom Strategic Investments.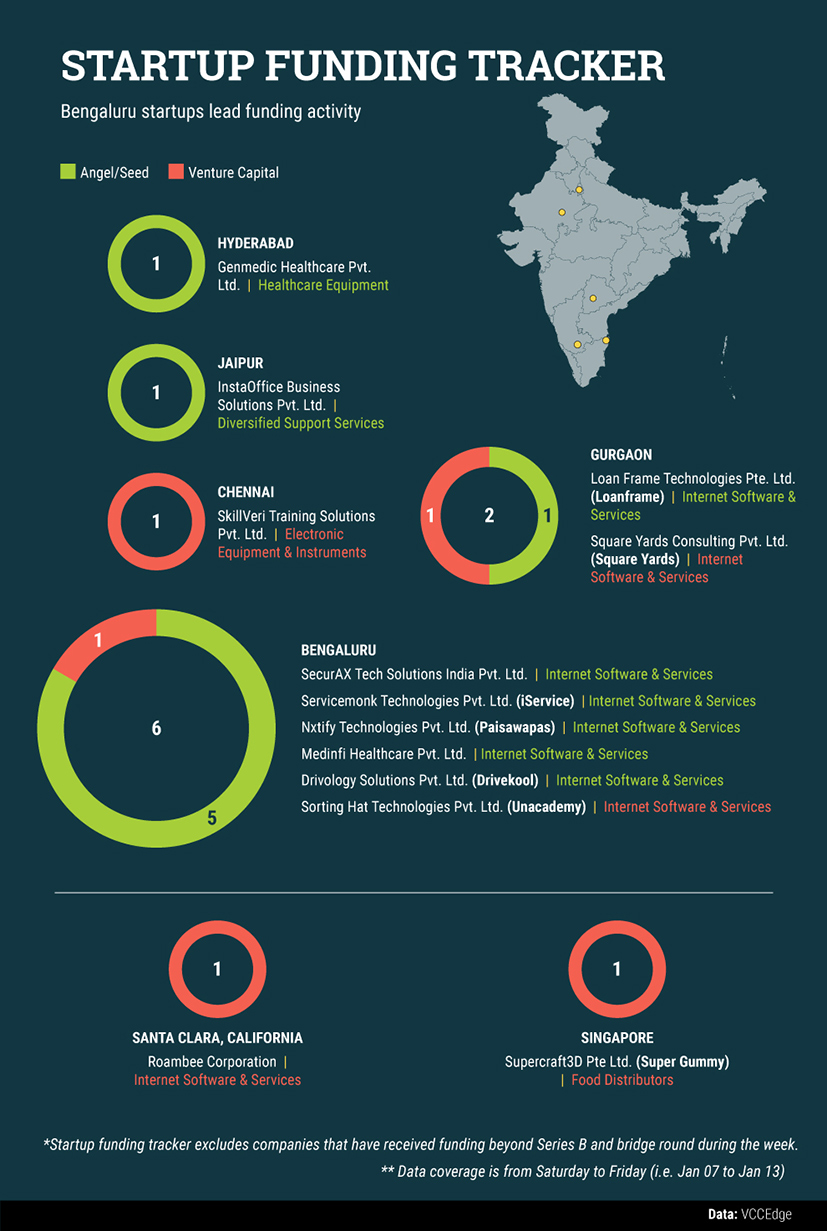 Comment(s)