Tea e-tailing startup Vahdam raises angel funding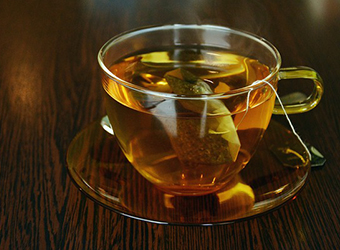 Vahdam Teas Pvt Ltd, a Delhi-based tea e-tailer, said on Wednesday it has raised funding from a clutch of angel investors to implement its expansion plans.
The firm has raised Rs 4.4 crore ($650,000) from early-stage investment firm Fireside Ventures' Kanwaljit Singh, Mumbai Angels and Singapore Angel Network.
The company will use the money for marketing, branding and product development. Part of the money will also be used to open a warehouse in the US.

"Even though we grow the finest teas here in India, the absence of a homegrown brand led to a massive dependence of the entire industry on foreign brands, who quickly move to teas from other regions as soon as local farmers increase their price," said founder Bala Sarda, explaining the reason behind the launch of his venture.
Founded in 2015 by Bala Sarda, Vahdam Teas provides an online platform through which it ships Indian tea to customers globally.
Sarda is an alumnus of Shaheed Sukhdev College of Business Studies and had worked with organisations such as Youth 360 and b10Media in the past.

The company procures its teas from about 100 plantations across India and Nepal. It claims it vacuum-packs the tea within 24-48 hours of production and ships it within the next 24 hours to keep the products fresh. It exports to 76 countries.
Vahdam stocks over 100 varieties of tea based on the season and harvest region. Users can sign up for tea subscription and receive a pack of five different teas every month.
"Vahdam is showcasing the best of Indian teas to the world. This is a great business opportunity," said Kanwaljit Singh, who has previously led marketing for 10 years at Unilever's tea brand Lipton.

Vahdam Teas competes with the likes of Bangalore- and Singapore-based tea exporter Teabox, which has received funding from Tata Group's Ratan Tata and Accel Partners among others.
A number of other tea startups in India have also raised funding over the past couple of years.  Delhi-based tea café operator Chaayos and Bangalore's Chai Point have previously attracted investors such as Fidelity's proprietary investment arm, Eight Roads Ventures, and Tiger Global.
These new-age tea retail startups are aiming to change the way the popular beverage is consumed in India, the world's second-largest grower and biggest consumer of tea.

Chai Point, operated by Mountain Trail Foods Pvt Ltd, had raised $10 million led by Eight Roads Ventures in September 2015.
Chaayos, run by Sunshine Tea House Pvt. Ltd, had secured $5 million in its Series A round of investment led by Tiger Global in 2015.
In November last year, tea retail startup Chai Thela raised Rs 1.5 crore in seed funding from early-stage investment firm Quarizon.

---