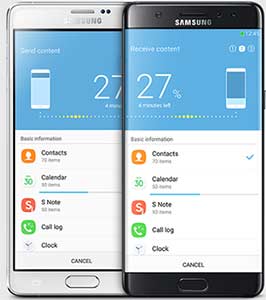 South Korean giant Samsung Electronics on Monday said faulty batteries caused its popular Galaxy Note7 handsets to overheat and explode, a glitch that led to one of the biggest-ever recalls in the consumer electronics industry and put a significant dent in Samsung's brand value.
At a press conference in Seoul, company officials said exhaustive tests run on 200,000 Note7s and 30,000 batteries ruled out any problems with the device's hardware or software. The Note7 debacle not only resulted in a 30% dip in Samsung's operating profit for the third quarter, but also took the sheen off the company's flagship phone series. Samsung said that in case of the original battery, the casing was too small, resulting in a short-circuit. The battery that replaced it addressed that problem, but it had a different manufacturing defect that led to the same result.
Following the investigation, Samsung has implemented several internal processes to enhance safety, including multi-layer safety measures and eight-point battery safety check, said the company statement.
"We are committed to earning the trust of our customers through innovation that redefines what is possible in safety," said DJ Koh, president, mobile communications business, Samsung Electronics.
The statement added that the company had formed a battery advisory group of external advisers, academic and research experts to ensure it maintains a clear and objective perspective on battery safety and innovation.
Samsung launched Galaxy Note7 on August 2 last year, pitching it as a competitor to iPhone 7. It went on sale in 10 countries on August 10, and was launched in India a day later.
After several cases of Note7 explosions surfaced on social media, Samsung on September 2 said it will replace the devices globally. Issuing a global recall, the South Korean firm confirmed that there was a battery cell issue with the phone and that there were at least 35 confirmed cases around the world.
But cases of the replacement devices catching fire were also reported, after which Samsung decided to discontinue the production and sales of Galaxy Note7.
---