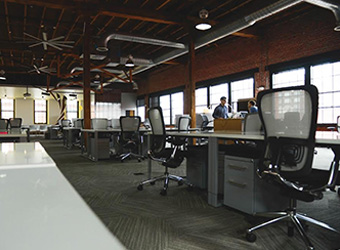 Mumbai-based seed investment platform Venture Catalysts (VCats) has launched a three-month-long incubation programme, Catalysts Lab, to nurture early-stage startups.
Catalysts Lab will offer startup founders access to a 24-hour co-working office space, cloud credits worth Rs 1-2 lakh, and payment gateways and other tech tools worth Rs 1-2 lakh, VCats said in a statement on Monday. The first batch of the programme with 20 startups will commence from February, it added.
"Venture Catalysts was established...to support disruptive ventures that have the potential to become global success stories. Catalysts Lab is another step towards that," said Apoorv Ranjan Sharma, co-founder, Venture Catalysts.
Under the programme, VCats said, founders will also get a chance to interact with 10-15 mentors, industry experts, angel investors, accelerators, established entrepreneurs and venture capitalists. The 20 startups that have been selected will have to pay Rs 23,000, but the founders won't have to part with equity for the programme.
Several incubation and acceleration programmes have been launched in the country to help fledgling startups.
Last week, Yes Bank had launched Yes Fintech, a business accelerator programme, in collaboration with startup incubator T-Hub, speed scaling platform Anthill and fintech platform Let's Talk Payments.
In December 2016, advantEdge VC launched a six-month-long incubation programme for startups at its 10,000-square-foot facility in Noida. The incubation programme will have rolling admissions and it will invest up to Rs 15 lakh upfront in every startup in exchange for 5-8% equity. advantEdge has also tied up with IBM, Amazon, Zendesk and Razorpay to provide various services to startups.
In September, three professionals with experience in investment banking, market research and real estate floated an accelerator and incubator called Z Nation Lab that will back startups targeting both Indian and US markets. The accelerator will offer a collaborative workspace and mentoring programmes in Mumbai. It has shortlisted 20 enterprise and technology startups for the first batch, after evaluating more than 150 ventures in the Internet of Things (IoT), gaming, emoticon and sensor technology segments.
---