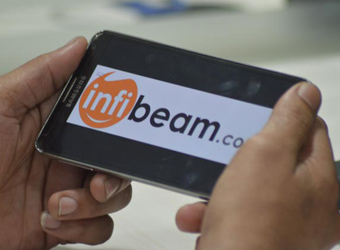 Bennett, Coleman and Company Ltd (BCCL), the publisher of The Times of India, is investing Rs 60 crore ($8.8 million) in Ahmedabad-based e-tailer Infibeam Corporation Ltd in exchange for equity, stock-exchange filings dated 24 January show.
BCCL is buying the Infibeam stock at Rs 1,375 apiece, a premium over the Rs 1,160.15 it was trading at on 23 January.
Following the transaction, BCCL's stake in Infibeam is likely to go up from the current 1.4% to around 2.2%. It had invested Rs 33.3 crore ($4.8 million) in the company through its ad-for-equity arm Brand Capital, prior to Infibeam's IPO.
Brand Capital has also invested in e-commerce marketplace Snapdeal, which is a direct competitor of Infibeam. It
has made several investments outside of e-commerce as well.
Earlier this month, it invested an undisclosed amount in Genmedic Healthcare Pvt Ltd, which makes vegetarian nutritional supplements under the Super Gummy brand.'
In November last year, VCCircle had reported that BCCL was investing in a Haryana-based dairy startup.
Founded in 2010 by former Amazon executive Vishal Mehta, Infibeam was one of the youngest firms to list on a national exchange. It owns horizontal e-commerce platform Infibeam and e-commerce enabler BuildaBazaar, and went for its initial stake sale in March last year.
BCCL's competitor in the media industry HT Media is also an active investor in the e-commerce space. HT Media has an investment in London-based fashion portal Koovs Plc. Last December, Techcircle had reported that HT Media has sold 10% of its stake in Koovs.
BCCL's The Economic Times and HT Media's Mint compete with VCCircle and Techcircle in some markets in a certain segment.
---