Security solutions startup InstaSafe raises $2.2 mn from ABM Knowledgeware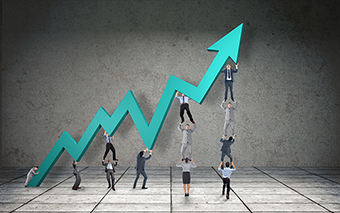 E-governance solutions provider ABM Knowledgeware has approved a strategic investment in Bangalore-based security solutions provider InstaSafe Technologies Pvt. Ltd as it looks to add tech products to its portfolio.
ABM said in a stock-exchange filing that it has signed definitive pacts to invest up to Rs 15 crore ($2.2 million) in InstaSafe over the next 12-15 months.

In the process, ABM will acquire the stake owned by CIO Angel Network (CAN) in InstaSafe for an undisclosed amount, marking the first-ever successful exit by the angel network, InstaSafe said in a statement on Wednesday.
Separately, the Indian Angel Network (IAN) said that it also exited InstaSafe as part of the deal.
"We saw great potential for growth and scope for InstaSafe cloud-based technology and were very confident about them ever since we had invested," said Vishal Khare, the IAN's lead investor.

ABM said the transaction also involves infusion of fresh funds into the tech product company, which will use the capital to improve technology, expand internationally, and hire sales and marketing personnel.
InstaSafe is likely to benefit from access to growth capital from ABM's networks, the BSE filing added.
FideliMent Ventures was the transaction adviser to both ABM and InstaSafe.

InstaSafe had raised Rs 3 crore (over $450,000) from CIO Angel Network, Indian Angel Network and serial entrepreneur-turned-angel investor Sanjay Mehta in August 2015.
"In the current environment of selective funding, especially in the B2B space, InstaSafe stands out as one of the few startups successfully raising funds and providing exit to its early-stage angel investors," said Mehta in the statement.
InstaSafe, which provides cloud-based security solutions, secure access and web security solutions, was founded in 2012 by Sandip Kumar Panda, Biju George and Prashanth Guruswamy. It graduated from the fourth batch of Microsoft Ventures' accelerator programme in 2014. The startup also received funding from Citrix Innovators' programme earlier this year.

Other deals in space
The security solutions space has seen a lot of investor interest lately.
Earlier this month, cloud-based solutions provider SecurAX Tech Solutions (I) Pvt Ltd secured an undisclosed amount from early-stage investor Axilor Ventures, Parampara Early Stage Opportunities Fund and a clutch of angel investors.

Software services firm Wipro had also invested $1.5 million (Rs 10 crore) in Israeli cybersecurity startup Intsights Cyber Intelligence Ltd. last year. In April 2016, the IT major had invested an undisclosed amount in US-based cyber security firm Vectra Networks Inc.
*This article has been updated to include information about the Indian Angel Network's exit from InstaSafe.
---