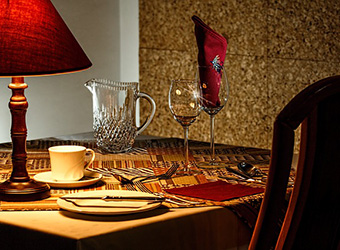 OneLoyalCard.com, a Delhi-based table reservation and deals platform, has acqui-hired restaurant deals startup Pocketin for an undisclosed amount in an all-stock deal, as it looks to enhance its technology infrastructure and accelerate pan-India growth plans.
"By acqui-hiring Pocketin, we will consolidate our position in the Delhi-NCR region and fast forward our expansion plans to other major markets," Vaibhav Garg, director at OneLoyalCard, told Techcircle.
An acqui-hire refers to a buyout primarily for the skills and expertise of a firm's employees, rather than the product or service.
Anirudh Mondal, co-founder and COO of Pocketin, said that his entire team, along with the founders, will be joining OneLoyalCard following the acquisition. Mondal will be joining OneLoyalCard as chief marketing officer while Kshitij Mehra, the other co-founder, will join as chief operating officer.
Pocketin is a tech platform where diners can discover, compare and choose deals and events around them. Owned and operated by Jetstartus Technology Pvt Ltd, it had raised seed investment of $150,000 from Hong Kong-based Swastika Company Ltd early last year.
OneLoyalCard was founded by IIM-Bangalore alumnus Garg, along with Arpit Aggarwal and Sahil Mendiratta in July 2015. Customers can explore restaurants, book tables, buy deals and organise parties using the OneLoyalCard website or app. In addition, it offers marketing solutions to the restaurants via its ready-to-use loyalty programme.
OneLoyalCard claims that customers can avail discounts of up to 35% on the bill by booking on its platform. Diners can accumulate loyalty points, using which they can unlock rewards and offers at restaurants.
The company, which claims to offer over 2,000 deals at more than 500 restaurants in Delhi, Gurgaon, Noida and Faridabad, is planning to be operational in six cities by the end of December 2017.
In the restaurant reservation segment, OneLoyalCard competes with Zomato, EazyDiner and a host of other app-based startups. In the deals space, it is pitted against Twyst, GoYaNo and a number of horizontal deal aggregators such as Little, Perksmap, Nearbuy, Zerch and others.
---