Google blocked 1.7 bn bad ads last year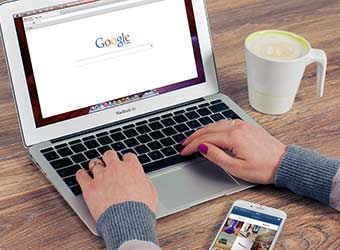 Search giant Google Inc. took down 1.7 billion ads violating its advertising policies in 2016, the company said in its annual 'Better Ads Report'.
Bad ads are known to carry malware, conceal content and endorse fake goods, ruining a user's online experience.
"Bad ads trick people into sharing personal information and infect devices with harmful software. Ultimately, they pose a threat to users, Google's partners, and the sustainability of the open web itself," said Scott Spencer, Google's director of product management for sustainable ads, in a statement.

According to the report, the most common inappropriate online ads were those for illegal products. Google disabled more than 68 million ads for healthcare violations and 17 million ads for illegal gambling in 2016.
Last year, Google had introduced a policy to ban ads for payday loans, which often result in unaffordable payments and high default rates. In the six months of the policy's launch, Google disabled more than 5 million payday loan ads.
The firm also improved its technology to detect and disable 'trick to click' ads, which appear as system warnings to deceive users into clicking on them, who end up downloading harmful software or malware. A total of 112 million such ads were disabled in 2016.

Besides, 80 million ads that try to drive clicks and views by intentionally misleading people with false information were disabled in 2016.
In November 2016, Google updated its AdSense misrepresentative content policy, which enables the search engine to take action against website owners misrepresenting themselves and deceiving users. The company consistently reviews websites suspected of misrepresenting content to users, including those impersonating news organisations.
Nearly 7 million bad ads that attempted to trick Google's detection systems and 23,000 'self-clicking ads' were disabled.

The past year also saw the emergence of 'tabloid cloakers', which look like headlines for articles on a news website but, when clicked upon, direct the user to a site selling weight-loss products. In 2016, Google suspended over 1,300 accounts for tabloid cloaking.
---