Bengaluru-based Cuelearn, which runs online education platform Cuemath, led startup funding activity in the week gone by as it raised $15 million in a Series B round from CapitalG and existing investor Sequoia India.
Overall, 15 startups raised angel, seed or venture capital funding during the week.
Among other deals, Mumbai-based RML AgTech received $4 million in a Series B round of funding from IvyCap Ventures while Bengaluru's Diptab Ventures raised $4 million in a Series A round from GMO Venture Partners, NB Ventures' Neelesh Bhatnagar and others.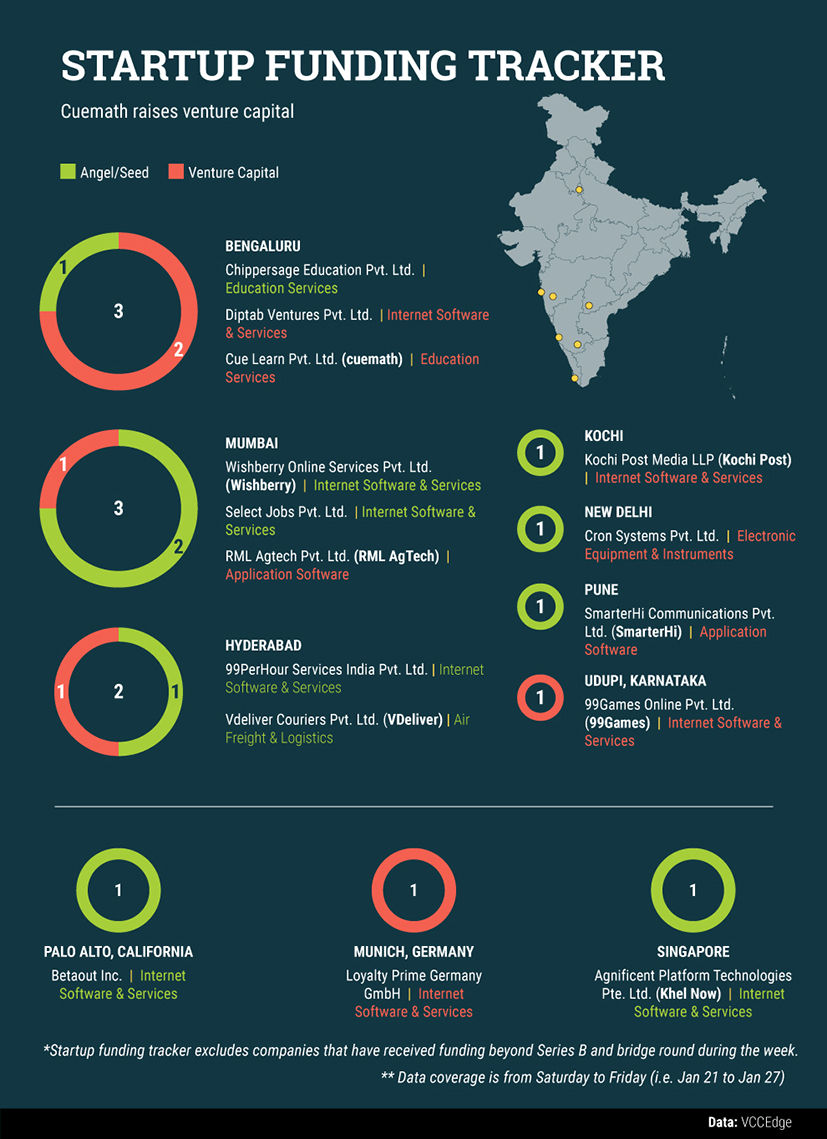 ---