With UberEATS, is Uber biting off more than it can chew?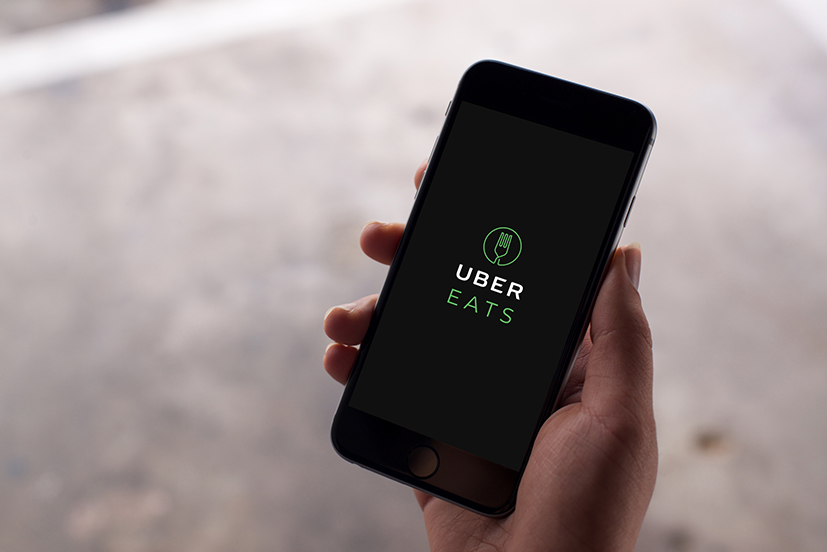 Online food delivery is a tricky space for Indian startups, what with intense competition, wafer-thin margins and a funding drought that shows no signs of a let-up. So it was a bit of a surprise when San Francisco-based Uber, the world's biggest startup by valuation, announced last week that it will soon launch its global on-demand food delivery app, UberEATS, in India. To roll out the service, it is currently inviting restaurants and delivery partners.
Swiggy, FreshMenu, Foodpanda and Zomato are the major food delivery companies operating in the segment, and all of them are battling widening losses—customer acquisition is still expensive and achieving positive unit economics remains a pipe dream.

So what prompted Uber, which is yet to achieve the top spot in its core offering, to venture into the uncharted waters of this red ocean of a market? And what's in store for UberEATS in India's hyper-competitive food delivery market?
At a loss
Home-grown Swiggy registered a 65-fold increase in losses to Rs 137.18 crore for the fiscal ended March 2016. With overall expenses at Rs 160.77 crore, the company burnt about Rs 13 crore per month in FY16. Swiggy is funded by Bessemer Venture Partners, Accel India, SAIF Partners, Norwest Venture Partners and InnoVen Capital.

Rocket-Internet backed Foodpanda's losses widened nearly four-fold to Rs 142.6 crore in FY16. In the previous fiscal, losses stood at Rs 36 crore.
Zomato, however, was able to reduce its monthly operating cash burn to $1.7 million in May 2016 from a high of $9 million previous year. However, it continues to make a loss on every food delivery it undertakes.
Another startup TinyOwl shut operations in many cities last year.

Anand Sanwal, CEO of data analytics firm CB Insights, says, "I do find it curious that Uber is expanding into these adjacent markets before dominating the taxi-hailing market first. But this has been their playbook elsewhere, and given Uber is not capital-constrained, they can continue to try these experiments in markets and build their brand in some other related verticals."
Launched in 2014 as a delivery pilot in Los Angeles, UberEATS is currently present in 58 cities across the world. In Asia, the app is operational in Bangkok, Singapore, Tokyo, Hong Kong and Taipei.
Ola burnt its fingers, too

Ola, Uber's arch-rival in the Indian market, shut down its food ordering and delivery service Ola Cafe in March last year, less than a year after starting it. Integrated into Ola's cab-hailing app, Ola Cafe was operational in parts of Bangalore, Hyderabad, Delhi and Mumbai. The company had also shut down its hyperlocal delivery app Ola Store along with Ola Café. It termed the two services as "experiments" introduced to use the company's technological and logistical capabilities.
Manish Singhal, founder of early-stage investing firm pi Ventures, says, "It will be challenging for UberEATS to make their presence felt in India. We already saw experiments with Ola Cafe getting nowhere."
"They will have to think through their strategy in how to get into India. Cabs-carrying-food model has not worked in the past for Ola. The order size in India is also very small at Rs 300-400 per order; hopefully UberEATS is not biting off more than it can eat," he adds.

Not everyone agrees, though. "Ola tried to do so many things at the same time. At some stage, there was investor pressure on them to pick and choose their battle. So Ola walking out of this business does not mean that the market doesn't exist," says Sanchit Vir Gogia, chief analyst, Greyhound Research.
The cookie crumbles
Uber's entry into the market comes at a time when food-tech players are struggling to raise funds.

In 2015, external funding into the food-tech sector posted a 358% increase in value to $504 million, across 85 deals. However, it plummeted last year, with a mere $67 million coming in across 33 deals till September, according to data from VCCEdge, the data research platform of News Corp VCCircle.
Saloni Nangia, president of consulting firm Technopak, says, "Initially, there will be stiff competition for all the players involved—be it Foodpanda, Swiggy or Zomato. But UberEATS' model in India is not very clear. India has a very strong competitor in Zomato, but they (Uber) have faced that in other countries as well."
"Uber is a household name and there is a kind of familiarity associated with them. But Zomato is a go-to-name for anything related to food. So, Uber would need to differentiate on the service level or they could play the price game initially," adds Nangia.
Uber's aces
Although Uber is a relatively late entrant in the segment, it will be naive for competition to write it off, given the company boasts of a robust tech DNA and the propensity to disrupt the status quo.
"I think we have to first look at what Uber's intention is—whether it is looking to expand it as one big standalone vertical or is it more of a small vertical to support the other segments. I think Uber might be doing a pilot...One thing that UberEats brings in as a player, which will be hard for others to defend is, the mapping and entire route planning, which Uber is globally famous for," says Mrigank Gutgutia, analyst at RedSeer Consulting.
And this is no small market the Travis Kalanick-led company is trying to capture. The Indian Brand Equity Foundation, a trust established by commerce ministry, pegs the organised food business market at $48 billion, of which food delivery is $15 billion. It also says that online food ordering in India is nascent, but witnessing exponential growth.
Clearly, the entry of UberEATS will liven up a space that's been rather languid of late. But time alone will tell if Uber will be able to pull a rabbit out of the hat.
---