Budget 2017: BHIM at centre stage, not digital payment startups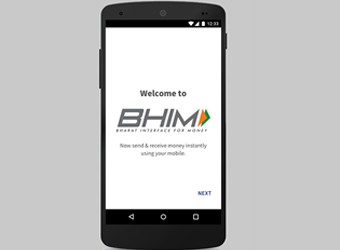 Union budget 2017 has clearly put the spotlight on digitisation, but that hasn't really got players in the digital payment space excited as they feel the government's emphasis is on promoting its own BHIM app rather than strengthening the entire ecosystem.
In his budget speech, finance minister Arun Jaitley highlighted the success of BHIM, saying 1.25 crore people have already downloaded it within a month of launch. In order to further promote the app, the government announced two schemes--a referral bonus scheme for individuals and a cashback scheme for merchants.
Moreover, the government will soon roll out Aadhaar Pay--the merchant version of the Aadhaar-Enabled Payment System (AEPS). The move will bring those into the ecosystem who do not have debit cards, mobile wallets and mobile phones.

Going by these announcements, it is clear that the government is more determined to promote its own apps and initiatives and has somewhere sidelined private players operating in the space.
MobiKwik chief executive Bipin Preet Singh, for example, said the government should have considered promoting startups in the digital payments and digital security areas as well.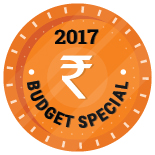 The Gurgaon-based company's newly-appointed VP-growth Daman Soni felt the budget was a little disappointing. "The government talked more about the BHIM app, Aadhaar and others, and it's good that they are supporting their own initiatives. However, we would have loved to hear more on the government incentivising digital payments across all different services that are there, and not just promote its own specific apps," he said.

But, that's government's marketing strategy, and private players have one of their own. "We are in the phase of market creation right now. In the long run, user interface, customer experience, speed, responsiveness, all will decide stickiness for users," Soni added.
A section of the industry also felt that a change of this magnitude needs support from private players. "Across the globe, it has been seen that such disruptions cannot happen unless the government joins hand with private players. The limit of Rs 3 lakh on cash transactions is quite high," said Sony Joy, CEO and co-founder of multi-bank mobile banking app Chillr.
"The much-awaited rebate on income/service tax for payments made digitally was also missing from the charts," Joy added.

While Jitendra Gupta, founder of CitrusPay, and managing director of PayU India, agreed that the announcements were focussed on the government's own initiatives, he believed that the "market is so huge that private players will find a way to accelerate in the growing ecosystem."
"The government has taken up responsibility to educate wider consumer base to adopt cashless payment mechanism, which is definitely going to benefit everyone in the ecosystem," Gupta added.
Experts Techcircle spoke to feel that by incentivising BHIM with new referral bonus and cashback schemes, the government has made its intent clear--promoting BHIM as much as possible. "This is obviously going to impact the private digital payments players. One of the key concerns of the government is interoperability...the recent ICICI-PhonePe fuss was all about that. Also, the government is focussing on Aadhaar-enabled payments...so the moment all of these come along, the private wallets will become find it difficult to operate," Sanjay Khan Nagra, senior associate at law firm Khaitan & Co, said.

MobiKwik's Singh further sought clarity on the role National Payments Corporation of India (NPCI) and the government play in the ecosystem: "Are they looking to create solutions such as the BHIM app or looking to to promote the whole payments ecosystem?" he asked.
Riding its recent stellar run, market leader Paytm isn't concerned about the government's thrust on its captive apps or ecosystem. Chief executive Vijay Shekhar Sharma applauded budget 2017, saying: "It is a digital economy budget. Government has pushed the digital theme in every area...Every person, from small shops to consumers, will be pushed towards the digital economy."
Making an interesting point, Ankit Singh, co-founder of P2P payments app Mypoolin, said he expected some steps to shift the behaviour of urban masses towards indigenous payments solutions. "With remonetisation, they must be deterred to switch back to cash for their expenditures," he said.

---