Budget 2017: What's there for startups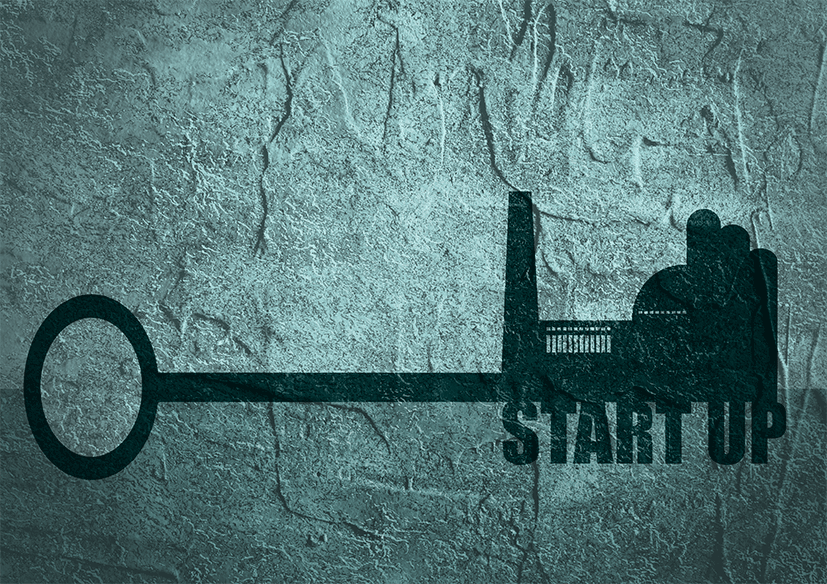 Indian startup community was left hankering for more from the Union budget presented by finance minister Arun Jaitley on Wednesday.
Jaitley announced a few steps that are likely to benefit startups. One, he has proposed to extend tax holiday for three years in the first seven years of a startup's existence against first five years earlier. The Budget also proposed relaxing conditions related to the carry-forward of losses by startups, where the founder remains invested. "The continuous holding of 51% of voting rights has been relaxed subject to the condition that the holding of the original promoter/promoters continues," Jaitley said in his budget speech.

These proposals were welcomed by the community. "Taxing early stage startups is a major growth deterrent and the move to increase the tax holiday will boost the ecosystem and facilitate their risk taking capacity," said Amit Kumar Agarwal, chief executive, No Broker, the brokerage-free property search portal.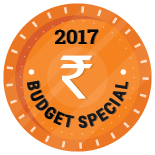 "With the tax rebate for the startups, the government is ensuring that the future of the business lies with them," said Vishal Gondal, chief executive and founder, GOQii, the fitness technology company.

Budget fails to meet startups' expectations
The reduction of corporate tax from 30% to 25% for medium and small enterprises with an annual turnover of up to Rs 50 crore, however, did not get a thumbs up from the community.
"The 5% corporate tax reduction is not relevant to most startups that have not yet begun generating as much revenue. Government should now start thinking about how to reduce startups' real cost in the early years. In my opinion, income tax slabs should be made completely flat. Tax rates should not increase with increasing income," said Mayank Bhangadia, chief executive and co-founder of Roposo.

The budget also proposed to extend minimum alternate tax, or MAT, to 15 years from the current 10 years even as the MAT rate of 18.5% remains intact.
These proposals, however, weren't enough to humour most startup entrepreneurs. There is very little for startups and e-commerce in the Budget, said Manoj Gupta, co- founder, Craftsvilla. "Abolition of FIPB would hopefully make FDI easier. We were looking forward for the government to take more proactive actions in areas like handloom and tourism that has huge potential for India. We would have also loved it if they announced developing handloom parks or heritage parks across the country with better facilities," he said.
Jaitley announced the abolition of the Foreign Investment Promotion Board or FIPB, an agency that gives recommendations on FDI (foreign direct investment) proposals.

Others like Sanjay Khan Nagra, Senior Associate at Khaitan & Co, said one good aspect of the Budget was that it did not really focus on startups. "It focussed on sectors such as digital payments and others, which is actually a good thing. The focus should be on a sector as against a type of company. We should have a level playing field for innovation which is happening with digital payments," he said.
The finance minister started his speech today by saying that his approach while preparing this Budget was to spend more in rural areas, infrastructure and poverty alleviation, while maintaining economic judiciousness.
The startup fraternity said it was expecting more, in terms of startup-related tax sops and angel tax.

"There are some disappointments too like continuation of service tax on digital advertising, and no change in corporate income tax for larger companies. I also feel that the reduction in personal income tax is not significant enough," said Anurag Gupta, founder, managing director at DGM India.
"Incentives for startups fell short of expectations. There is not much clarity around FDI and FIPB so let's see how it pans out in coming days," Sanjay Sethi, co-founder and chief executive of horizontal e-commerce marketplace Shopclues said.
Digitisation in the spotlight

One thing that took centre stage in the Budget was digitisation. India is now on the cusp of a massive digital revolution, said Jaitley, citing the example of the BHIM app, which has been adopted by 125 lakh people so far. He announced the launch of Aadhar Pay, a merchant version of Aadhar Enabled Payment System, which will be launched shortly.
"A mission will be set up with a target of 2,500 crore digital transactions for 2017-18 through UPI, USSD, Aadhar Pay, IMPS and debit cards," he said.
---