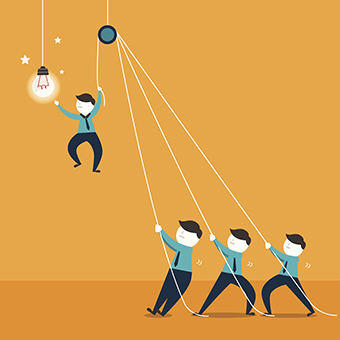 NUMA Bengaluru, the Indian base of French accelerator NUMA, has announced that it is now accepting applications for its third batch. All early-stage tech startups are eligible for the programme.
Paris-based NUMA, which entered India in November 2015, has already accelerated two batches of startups here.
The acceleration programme offers advantages worth $19,400 (€18,000), including infrastructure, mentoring and networking. The selected startups will also get access to lifetime perks worth $755,000 (€700,000) from more than 70 corporate partners.
The chosen startups will be part of a six-month residential programme in Bengaluru, and will also have access to in-house growth hackers, UI and UX designers, legal teams and tax consultants. The accelerator has partnered with more than 50 partners, including Cisco and BNP Paribas.
NUMA, which was founded by its current CEO Marie Vorgan Le Barzic, is the only European accelerator in Global Accelerator Network (GAN), an invite-only organisation of short-term, mentorship-driven accelerators.
"We've accelerated 18 startups in 2016 selected among 500+ other applications..." said Souad Tenfiche, director, NUMA Bengaluru.
In its previous batches, startups selected by NUMA included an augmented reality app maker, a print-on-demand platform, a sports venue booking app-maker, a wedding organiser marketplace, a healthcare solutions firm, a university search platform, a men's fashion marketplace and an edu-tech firm.
The accelerator programme is present in six other cities--Paris, Moscow, Casablanca, Barcelona and Mexico. NUMA claims to have accelerated 116 startups during the last five years, 85% of which are still active.
---