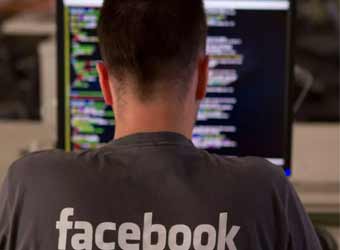 Two more startups, my HQ and EduRev, have been selected by social media giant Facebook for its FbStart programme.
The startups will receive credits up to $40,000 and free tools and services from Facebook and its more than 30 partners including Amazon, UserTesting, Dropbox, and MailChimp. Besides partners, it will get free access to more than 25 services including open source tools like React Native, FB Login and Account Kit and App Analytics.
The two startups will get an opportunity to connect directly with the Facebook team and will be enrolled into the social media giant's exclusive community of global partner firms that include Adobe, Coursera, Dropbox, and Salesforce.
EduRev Solutions Pvt. Ltd. was founded in 2014 by engineering graduates Kunaal Satija and Hardik Dhamija. The startup allows teachers to host their teaching material online, and has more than 300 courses on its web platform at present. It is also available on the Google Play Store.
"EduRev also conducts tests for students and maps their progress to help teachers and parents improve the progress of the student," said Satija. This product, offered to schools and coaching institutes, analyses students for each topic and provides insights regarding improvement areas, strong points, etc to all the stakeholders.
myHQ, run by JustWork Technologies Pvt. Ltd., was founded seven months ago by IIT Delhi graduates Utkarsh Kawatra and Vinayak Agarawal.
"We invest in technology which helps convert these every day coffee spaces into a perfect work station with just a tap of a button on the myHQ App," said Vinayak.
The startup curates spaces inside cafes, restaurants, offices and converts them into hassle-free work zones where people can work, meet and network. myHQ's target audience is entrepreneurs, independent freelancers and mobile corporate professionals.
myHQ is currently present across ten locations in Delhi NCR, where customers can work out of a single myHQ pass. Each space is equipped with essentials such as high-speed wifi, discounted F&B plans, and free printing. The startup claims to have more than 350 customers using its services.
Any developer who has launched a working mobile app on Google Play or App Store is eligible to apply for FbStart.
Last month, social network and experiences discovery app Togedr was selected for the programme by Facebook Inc.
Other startups selected for the programme include book summary app BookBhook, travel planning app HopBucket and competitive exam prep startup Exam Spirit, entertainment content aggregator Flickstree, tutor enablement platform XPrep, and many more.
---