Data analytics startup Connaizen raises funding from former Citigroup exec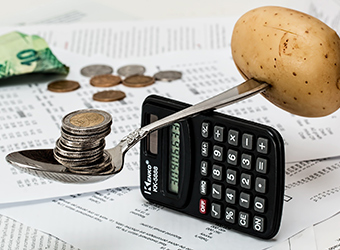 Singapore-headquartered and Delhi-based data analytics firm Connaizen has raised an undisclosed amount from Vikram Sud, former Asia Pacific O&T head at Citigroup and ex-group COO of Kotak Mahindra Group, it said in a statement.
The funding comes just three weeks after the startup raised an undisclosed amount in pre-seed funding from Umang Moondra, former managing director of Citigroup, Singapore.
Sud has been a mentor to Connaizen since May 2016, the statement added.

"Since a customer's spending pattern captures transactions and not 'intent', Connaizen enables marketers to create wholesome strategies taking into account what their customers are doing outside of their stores," said Sud.
Connaizen, which was launched in April 2015, provides targeted marketing solutions to merchants through its collaboration with financial institutions. Founded by Nikhil Garg, Vikas Bharti, Sanchit Kapoor and Siddhant Punn, it analyses transaction data available with banks. It draws insights from the customer's card transaction history, geographical location, search history and purchases by peers. Based on this, the startup helps merchants target customers.
The startup is soon going live with four private banks.

Connaizen is currently working with 30 offline and online retailers across India, and it aims to have 150 merchants by July end. Its customers include Swiggy, Faasos, Jet Airways, Starbucks, and Thomas Cook, among others.
"We've had the pleasure of being mentored by some of the finest in the fintech industry. Vikram is a huge value-add to the team given his expertise in the domain," said Kapoor.
Prior to launching Connaizen, Garg worked as a business analyst with research firm The Smart Cube, Kapoor worked with Amadeus IT Group and Bharti was a data scientist at HDFC RED. Punn, however, is also working as senior strategic partner manager with ad-tech firm Media.net.

---