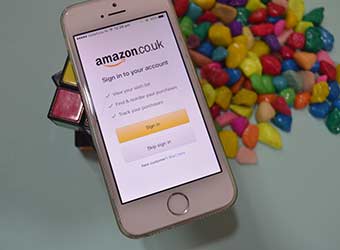 Amazon Development Centre (I) Pvt. Ltd has announced plans to open two new customer service facilities in Coimbatore and Noida, taking the total number of such facilities in India to five. It has two sites in Hyderabad and another in Pune, which opened in 2015.
"Both Coimbatore and Noida are fast-growing, vibrant cities with a great talent pool, infrastructure and growth potential. The new facilities will augment our capabilities to serve customers better," said Raj Raghavan, director of human resources, Asia Pacific Region, Amazon, in a statement.
The two facilities will cater to pre- and post-order customer service through various mediums like email, chat and phone. They will also host teams that provide support to Amazon India's operations in the form of training, workflow etc., the statement added.
The Coimbatore and Noida facilities would be fully operational by April and June, respectively, and the company will begin hiring for these two sites this week. Amazon claims that the two sites will create employment for hundreds of customer service personnel in Tamil Nadu and Uttar Pradesh.
In Coimbatore, Amazon is working with Software Technology Parks of India Ltd for the India BPO Promotion Scheme envisaged under the Digital India Programme. This is aligned to Amazon's objective of penetrating smaller towns and cities in the country.
The e-commerce giant had leased more than a million square feet in office space last year as it aggressively attempts to narrow the marginal market share gap with arch-rival Flipkart.
The US-based company, which started operations in India in June 2013, has already invested $2 billion here. Even as its two major competitors struggle on their home turf, Amazon infused over Rs 7,000 crore ($1 billion) into its India unit through 2016. In June 2015, founder and chief executive Jeff Bezos committed to spend another $3 billion in India, taking total investments in the country to $5 billion.
Flipkart, Amazon's closest rival and India's largest online marketplace, has been battling eroding valuations and widening losses as it fights its US-based rival to hold on to its leadership position.
A distant third in the two-horse race, Snapdeal has been on a downward spiral for quite some time now. The company has gone through top-level reorganisation, seen many high-profile exits and a pared valuation.
---