The workhorse is back: Nokia 3310 set to return this month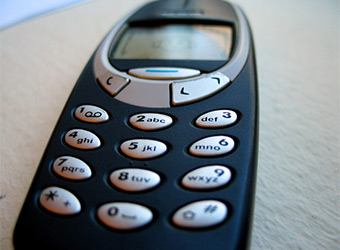 Finnish startup HMD Global will launch a modern version of the legendary Nokia 3310 at the Mobile World Congress to be held in Barcelona later this month, media reports said on Tuesday.
The device will be priced at €59 (Rs 4,175), said a report in Venture Beat, which was first to report the development.
The 3310, launched at the turn of century, was known for its robust battery life, indestructible build and foolproof reliability. Though it came with a 900 mAh battery, modest by today's standards, it offered a standby time of up to 260 hours. Mobile gaming was in infancy then, but Snake II, Pairs II, Space Impact and Bantumi were wildly popular.
Analysts Techcircle spoke to feel relaunching the 3310 is more of a strategic move than an addition to the product pipeline, and HMD wants to leverage the brand perception and target markets where feature phones are still going strong, such as India and Africa.
However, it remains to be seen if HMD will recalibrate the pricing for India, where most feature phones max out at Rs 2,000 and basic smartphones are available at prices starting Rs 3,000. Besides, it is unclear if nostalgic users of the phone will shell out upwards of Rs 4,000 for a secondary device.
"In India, the brand equity and recall value are there. But the pricing should be around Rs 2,000 for people to buy it as a secondary device," said Tarun Pathak, senior analyst, Counterpoint Technology Market Research.
Apart from the 3310, HMD will announce three new devices at the Mobile World Congress, including the Nokia 3 and Nokia 5.
Last Month, HMD Global had announced the launch of the Nokia 6 in China for 1,699 yuan ($246). The Nokia 6 features 4 GB RAM and 64 GB storage alongside microSD support, a 16-megapixel main camera, and a 3,000 mAh battery.
In December 2016, HMD Global had entered into a 10-year brand licensing agreement with Nokia. HMD Global in a media release said that, "Effective immediately, HMD will own the existing Nokia branded feature phone business, providing global market reach and scale."
---