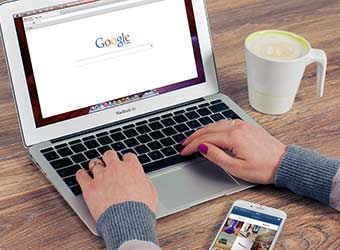 Tech giant Google has added another feature to Google Assistant-powered Google Home smart speaker which would allow users to shop for products online.
Google Home users can now order products from a litany of retailers including Costco, Whole Foods Market, Walgreens, PetSmart and Bed Bath & Beyond, it said in a blog post.
With the offering, Google has now filled the gap with competitor Amazon Echo which already has the same feature.
Starting February 16, users can shop for everyday essentials from paper towels to vitamins. The firm has tied up more than 50 retailers for the service.
This is the first Google Home feature that allows users to buy things using the piece of hardware that runs Google Assistant.
"What do you need to get done today? If picking up paper towels or stocking up on coffee is on your list, consider it done. To help you keep up with your busy schedule and shop for the things you need, we're introducing shopping with your Google Assistant on Google Home," the company said.
To use the service, users need to just say "Ok Google, how do I shop?" or "Ok Google, order" and the name of the product they need to order. In order to launch the service, users need to set the payment option on the Google Home app. They can navigate to 'More settings' and then scroll down to 'Payments'.  After this, they can set their default credit card and delivery address and then start shopping.
Google said users don't have to pay any membership or additional service fee until April 2017 when they use the service. It didn't elaborate on the future expansion plans for the service but said, "Today is just the beginning of what's possible for shopping with the Google Assistant. Over the coming months, we'll continue to add new features and enable purchases for other apps and services."
Google Home is a voice-activated speaker powered by the Google Assistant which was first announced at Google I/O in May 2016.  Google Home is currently available only to buyers in the US.
---