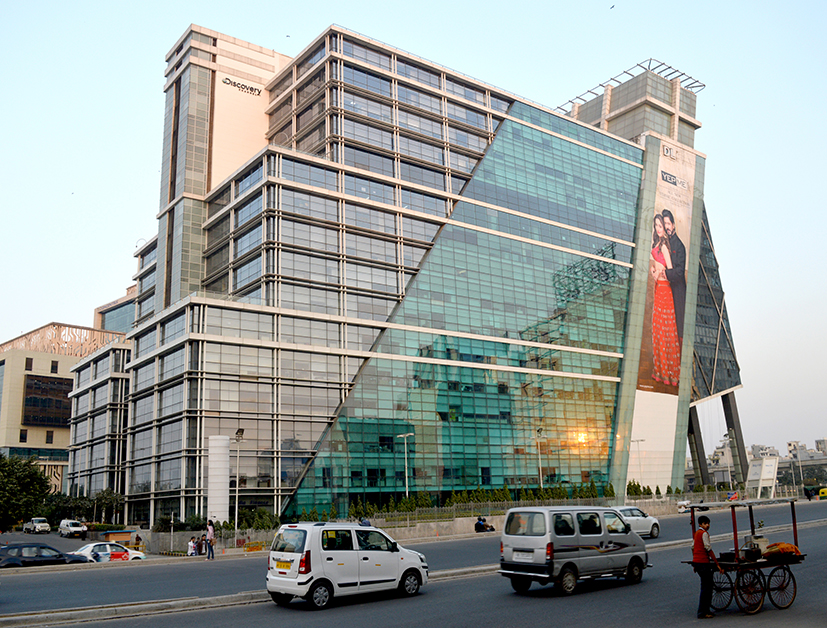 Delhi-based VAS Data Services Pvt. Ltd, which operates fashion e-commerce firm Yepme.com, is going through trying times with the company looking to reduce headcount by 80-90% and forcing entire teams to resign.
Several people that Techcircle has been speaking to for the past few months said on the condition of anonymity that both VAS Data Services Pvt. Ltd and Growthways Trading Pvt. Ltd, another Yepme company, are affected.
Employees, across departments, and the management have been in a tug of war, with the former demanding that the HR department lay them off, so that they are eligible for a proper severance package. The management has, however, not made any official communication regarding layoffs or a shutdown.
Notably, rumours of the firm shutting shop had gone viral on social media last year.
"I have been asked to tell my entire team to resign. I have told them to search for jobs at other companies," one of the team leaders at Yepme said.
People cited above told Techcircle that on 18 February, emails of 15 employees were blocked and the staff were told to resign, but they were not given official notice. Their December salaries have been credited and they've been told that dues will be cleared as full and final settlement, after they resign.
Delayed salaries Employees also allege that salary delays and non-payment of dues are widespread across departments.
One of the employees said, "If they are not able to give us salaries when we are working, how can we trust them if they will give us the dues after we quit?"
A detailed email questionnaire sent by Techcircle on Monday evening, seeking comments from Yepme's co-founder and chief executive Vivek Gaur and chief financial officer Nitin Talwar, hasn't elicited a response at the time of publishing this report.
In a message, Gaur said, "I am travelling, out of country and will be back later in the week. Happy to chat late Friday or over the weekend. The network is patchy and intermittent."
Employees have also received the same response whenever they sought a meeting with the top management.
The salary delays started in October last year. Many employees have not received their November, December and January salaries yet. "The October salary which was supposed to be credited on 1 November was given to us on 13 December," said an employee.
Another employee said, "I am left with no money even to travel to office." For many, their travel reimbursements have not been cleared since August.
According to estimates, Yepme has close to 170 employees.
Meanwhile, on 21 February, Yepme announced, in a press release, about its plans to expand into Europe, "The brand footprint is also being extended beyond its own webstore across Europe through presence in a large online marketplaces in the UK, Germany, Italy, France and Spain."
Finances in a mess According to the employees, the troubles started with a fund crunch at the firm.
Yepme's last disclosed funding round was in September 2015, when it raised $28.6 million from Malaysia's Khazanah Nasional Berhad, according to VCCircle's data platform VCC Edge.
Prior to that, the company had raised $32.5 million from Helion Venture Partners II LLC, Capricorn Capital Partners and Morpheus Media Fund in September 2014.
The firm was also reportedly in talks with Japanese Internet conglomerate Softbank in January 2015, which seemingly fell through.
Losses at the company have been mounting, with expenditure on the rise.
In FY16, VAS Data Services Pvt Ltd posted net sales of Rs 104.1 crore and a loss of Rs 183.8 crore. In FY15, it registered net sales of Rs 81.4 crore and an annual loss of Rs 106.3 crore, according to filings with the Registrar of Companies (RoC).
Total expenditure has risen from Rs 187.9 crore in FY15 to Rs 290.3 crore in FY16.
Disgruntled customers Many furious customers have taken to Twitter, saying that they have not been given refunds for their cancellations.
#Yepme nt refunding money-ordr returnd-12/12 givin no reasons. Ordr ID 32965138. Horrible shopping exp with Yepme. Govt. shd shut such sites

— Nidhi Gulatee (@nidhi5282) January 21, 2017
Does Vivek Gaur #VivekGaur and Sandeep Sharma #SandeepSharma looks how #YepMe serve.. not refunding my money. 2 months over....

— V i s h a l (@Vishal2204) January 7, 2017
Request to all social media @aajtak @abpnewstv @ZeeNewsHindi @ZeeNews @ANI_news @ndtv @sudhirchaudhary to analyze #YepMe. They don't refund

— V i s h a l (@Vishal2204) January 2, 2017
Several customers have cancelled their orders because the company told them those products were 'out of stock', after the order was placed.
In October 2015, Yepme had said it would change its strategy from being an online player and intended to open 20 stores in Delhi-NCR.
Yepme was founded in 2010 by Sandeep Sharma (COO and CTO), Vivek Gaur (CEO) and Anand Jadhav. Sharma is an IIM-Bangalore alumnus who had previously worked at Accenture, Sapient and HCL. An IIM-Lucknow alumnus, Gaur had earlier worked at HT Media, Living Media India and Hindustan Unilever. Jadhav is also an IIM-Lucknow alumnus and had previously worked at Omved Lifestyle, Reliance Retail and Infiniti Retail.
---