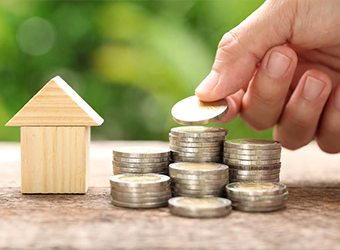 Venture capital (VC) investments in India's fin-tech sector nosedived to a mere $216 million in 2016, a far cry from the previous year's $1.6 billion, according to KPMG International's quarterly report on global fin-tech investment that was released Wednesday.
"This decrease highlights the impact a lack of mega deals can have on a country as actual deal volumes in India remained steady over the same period," the report noted.
Despite the decline, India emerged as a key focus of VC investors in Asia, largely on the back of the government's demonetisation move that spurred the digital payments sector in general and mobile wallets in particular. This trend will be the one to watch out for in the first and second quarters of 2017, as it may spark additional investor interest, the report said.
KPMG also feels that corporate interest in fin-tech is expected to increase in India over the next year.
Notably, several Indian banks and insurance companies have either already created innovation funds to invest in fin-tech, or set aside funds for collaboration. As the country continues to push its digital currency initiatives, there will be plenty of opportunities for novel product development within the space, including blockchain and bitcoin.
Globally, too, fin-tech funding saw a dramatic decline in 2016, with total investment in the sector plunging 47% to $24.7 billion from $46.7 billion in 2015.
The number of deals fell significantly, mainly because of the weakness in the merger and acquisitions (M&A) and private equity (PE) space. VC investment, however, rose to $13.6 billion from $12.7 billion in 2015. Three Chinese mega-rounds buoyed global fin-tech funding significantly, led by the Ant Financial's "record-setting" $4.5-billion funding round.
"Overall, 2016 was a challenging year for fin-tech investment. The Brexit vote in the UK and ramifications associated with its outcome, the US presidential election, a perceived slowdown in China and significant fluctuations in the exchange rate globally prompted investors to be more cautious," the report stated.
Overall fin-tech deal value in Asia, however, grew slightly over the previous year, clocking $8.6 billion. It stood at $8.4 billion in 2015. Three mega rounds accounted for over half of this total.
Even though 2016 was slow in terms of fin-tech investments, KPMG predicts a strong 2017.
"2017 is shaping up to be a pivotal year for fin-tech globally," said Brian Hughes, co-leader, KPMG Enterprise Innovative Startups Network, and national co-lead partner, KPMG Venture Capital Practice, KPMG in the US. "Because valuations have corrected, the market has set up a perfect storm for IPOs and M&A to happen in 2017. An increasing number of exits will likely only stimulate demand for new investments, thanks to the dry powder already present in the market."
---