Snapdeal layoffs: In the works for months, but kept out of employees' sight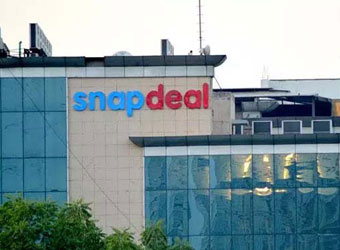 For employees of India's third-largest e-commerce firm Snapdeal, the last couple of weeks have been stressful, to put it mildly. The tension is palpable, with the HR calling everyone for a one-on-one session, a meeting that will decide whether they are headed towards the exit door or will manage to hold on to their job.
The exercise, people aware of the development tell Techcircle, will last until Tuesday.
On Wednesday, the Jasper Infotech Pvt. Ltd-run company had decided to layoff 500-600 employees across the e-commerce marketplace and its subsidiaries, a person aware of the development had told Techcircle. An internal mail from founders Kunal Bahl and Rohit Bansal to the employees, which was accessed by Techcircle, confirmed the development, though it didn't specify the number of people being laid off. The founders also declared that they had decided to forego their salary.

Magnitude of job cuts The magnitude of the latest downsizing exercise can be gauged from the fact that it will leave the company with a permanent workforce of around 1,000 employees, several people in the know told Techcircle.
In fact, after these layoffs, Snapdeal's regional centres in Mumbai and Bangalore will have an employee count in single digits or low double digits, the people cited above said. The handful of employees the company has in cities like Kolkata, Hyderabad and Chennai will also get the sack.
"Only those who have relatively low salaries, and those who have been with the company since inception have some hope of getting retained. Some say we would be given our retention bonuses on a pro rata basis. We are yet to hear from the HR on this," said one of the employees.

Most employees being fired are getting three months' salary and a work experience certificate till May 2017, Techcircle has learnt.
There could also be consolidation of operations, in that strong performers could be relocated. An employee working with the company's marketplace help division in Bangalore said that "the topmost performers of teams have been asked to work from the Delhi office." This person is meeting the HR on Thursday to know whether he goes or stays.
An email sent to the company seeking details of the downsizing went unanswered till the time of filing this report.

What's behind the rare 'admission' Mass layoffs are not new for Snapdeal. The company saw job cuts across the board last year as well. However, this is the first time that there is clear admission on the company's part—co-founders Kunal Bahl and Rohit Bansal also "admitted to making mistakes" in the email sent to employees—and challenges facing the company have been clearly communicated to employees. During the previous layoffs, Snapdeal projected that staff were being let go off because of performance-related issues.
For instance, a former employee Techcircle spoke to said she was fired in December, just two days after she received the top-performer accolade. "I was told I that I am taking too many days off, even though I had 15 days' leave in my balance," she said. On that occasion, four others were also called into a conference room and told to resign within an hour.
However, this admission is finally happening because the harsh reality is unescapable, and that seems to have dawned on the management. India's e-commerce firms, which have been facing existential questions of late, are notorious at painting a rosy picture and keeping things hush-hush among the upper echelons. Crisis is never communicated--it has to be gauged from the tell-tale signs that lie just about everywhere.

"The letter that came yesterday was the only official communication we have so far received. But we were being informally told by our managers that things were getting worse and we would need to look out for jobs. Informal office communication on this job cut drive was strong since January," an employee said.
"Everyone was expecting these layoffs, nobody is surprised. But Govind's [FreeCharge CEO Govind Rajan ] exit came as a surprise. Just last week the team had a meeting with him and he said that FreeCharge is safe from any layoffs. But now, we've been told that we will know our status by next week," said an employee working in FreeCharge's product team.
Employees could see that the company was struggling in a lot of vital areas, but there was a conscious attempt to project a different picture. "A lot of employees disagreed with what was going on, especially the 'Unbox Zindagi' campaign. We could see in the news that the company is struggling to raise money, and yet we were spending so much on a makoever here," the product analyst at FreeCharge added.

Transparency, or the lack of it, can be understood from the fact that Snapdeal had carried out a 'headcount reduction project' in January-April last year to get an idea of expendable resources, although it has consistently denied that in public.
Chaos galore A mid-level employee, who left the company late last year to join another consumer internet firm, says roles and teams were changed often. "All I can say is I could not find clarity on what's needed from me. At least 5-6 mid-level employees left around that time," he said.
"The high-voltage rebranding campaign, the upbeat messages about festive sales and indications that 'we would do great after March' have given us confidence. Then the feelers about troubles that started coming in January were a surprise," the person who mentioned lack of formal office communication on the matter said.

On Tuesday, some employees told Techcircle, the final list of people getting the axe will be disclosed.
An employee working at the merchandising division of Snapdeal said she has been with the company for two years now, and it has gone through changes 3-4 times over this period. "So even this time, we thought we will tide over these changes. But it's very uncertain now," she said. As many as 10 of her team members were sacked in the preliminary list.
Those who have floated their resumes in the job market complain they are not getting good offers, and negotiation is hard, given the state of affairs at the company.
---