Nexus- and Matrix-backed Stayzilla shuts down, may return with a pivot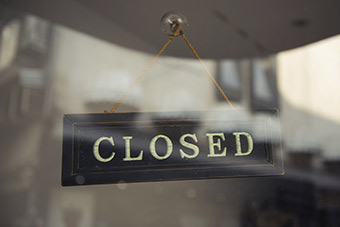 Online homestay aggregator Stayzilla, run by Inasra Technologies Pvt. Ltd, has halted its operations and will "reboot with a different business model," co-founder and CEO Yogendra Vasupal has said.
"This has been one of the toughest decisions that I have taken so far, but it is the right thing to do," Vasupal said in a post on Medium.com.
Vasupal's post was candid in that it admitted that the "initial seven years were all about having negative working capital, positive cash flow and a sustained ability to fund our own growth, and those were the only metrics we tracked."

"In the last 3-4 years, though, I can honestly state that somewhere I lost my path. I started treasuring GMV, room-nights and other 'vanity' metrics instead of the fundamentals of cash flow and working capital," he said.
Founded in 2005 by Vasupal and Sachit Sanghi, Stayzilla provided customers stays in lodges, homestays and guesthouses, with a choice of ultra-low budget rooms as well as luxury stays. As of May last year, it claimed to have over 55,000 stay options spread across more than 4,000 cities and towns in India. Unlike popular online travel agencies (OTAs) such as MakeMyTrip which offer both ticket-booking and hotel reservation, Stayzilla focussed solely on room bookings.
Stayzilla had raised close to $30 million in funding so far, besides an undisclosed amount in its Series A round, from investors including Nexus Venture Partners and Matrix Partners, according to data from VCCEdge, the data platform of News Corp VCCircle. In February 2015, it raised $15 million in Series B funding led by venture capital firm Nexus Venture Partners, with participation from existing investor Matrix Partners India.

Reasons for shutdown
Vasupal said that the company had to invest extensively in both sides of the marketplace, creating homestays as well as guests who would choose a homestay across the country, which stretched it thin.
He also blamed some of the "country's key macro trends" and "discounting-based growth rampant in the travel industry since 2015" for the failure. Vasupal said the company had to match prices, which meant it wasn't able to "even recoup what it put in."

Future plans
Vasupal said he sees Stayzilla becoming "a hassle-free distribution channel going out to the right audience." He made it clear that the company will focus all its energies on the supply side in its next avatar, which will allow it to build on its core strength.
Specialised solutions, such as 'Stayzilla Verified Homestays', could be in the offing, the post suggests.

In the online hotel booking space, Stayzilla competed with online travel agencies such as MakeMyTrip, VC-backed Yatra.com, Goibibo and Oyo Rooms, among others. The segment has also seen the emergence of startups like Findmystay, a reverse-bidding OTA that enables customers to book hotel rooms at the price of their choice.
---