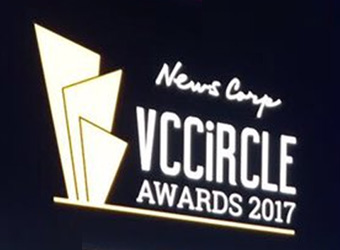 Online healthcare platform Practo Technologies Pvt. Ltd has bagged the News Corp VCCircle consumer internet company of the year award for a disruptive business model that has gone beyond its consumer play into the enterprise space.
The winner was decided by an eminent jury chaired by Arun Duggal, chairman of ratings agency ICRA.
Started in 2008 as a doctor finder, the Bangalore-headquartered firm has grown into an almost full-fledged provider of healthcare services, providing easy access to end-users on mobile phones on the B2C side.
It has upped the ante in the enterprise space, too, acquiring five companies in the last nine years. It bought US-based data analytics firm Enlightiks Inc. and its Indian operations in a cash-and-stock deal late last year. The deal was valued at $13.9 million, according to VCCEdge, the data research platform of News Corp VCCircle.
Its other four acquisitions were hospital information management solutions provider Insta Health ($12 million), hospital appointment scheduling firm Qikwell, web- and app-based fitness management platform FithoWellness and product outsourcing firm Genii.
In January this year, Practo raised $55 million in Series D funding led by existing investor China's Tencent. The company, which also offers an ad platform to clinics, hospitals and diagnostic centres, also saw participation from three new investors—Russian venture capital (VC) firm ru-Net, Japan's Recruit Holdings' investment arm RSI Fund and US-based Thrive Capital—at a time when raising funds from VCs is getting tougher. Existing investors Sequoia Capital, Matrix Partners, Capital G (Google Capital), Altimeter Capital and Sofina also participated in the round.
Practo's founder Shashank ND had told VCCircle in an interview, "The fact that all of them participated in the round indicates that there is good support from our investors. But we have also been scaling up our efforts of monetisation...We are on a trajectory of growth."
Sequoia was the first VC to have invested in Practo. That was in March 2011, when the investor put in around $500,000 in the startup. It took four years for Practo to rope in another VC.
Practo has also announced plans to enter the health insurance aggregation segment, where it will have to compete with the likes of PolicyBazaar and Coverfox, which are more or less established in the market.
The company, which has already expanded beyond Indian borders, wants to focus on regions like the Middle East, Latin America and South-east Asia. Markets like Indonesia and Brazil are also attractive, given their large population and the scope of technology adoption, according to Shashank.
---