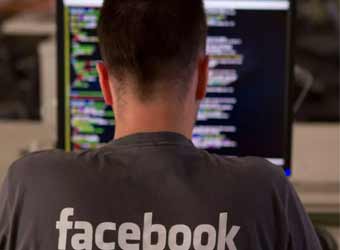 Social media giant Facebook has selected express delivery platform mShipper, healthcare firm Touchkin and dating experiences platform CherishX for its FbStart programme, the companies told VCCircle.
The startups will receive up to $40,000 from Facebook and its 30 partners, including Amazon, UserTesting, Dropbox and MailChimp. Besides, they will get free access to more than 25 services, including open source tools like React Native, FB Login, Account Kit and App Analytics.
mShipper is a Delhi-based crowd-sourced, intra-city, express delivery startup. Operated by mShipper India Pvt Ltd, it was founded in September 2015 by Ranvijay Singh (CEO), Saurav Sagar (COO), Kamlesh Kumar Chaurasiya, and Vishwa Bhaskar. The firm's platform connects senders with shippers and delivers tangible low-weight consignments within Delhi the same day or next day. Senders and shippers are required to create their profiles on the platform after online and physical identity verification.
The company had raised $77,000 (Rs. 50 lakh) from Vijai Laxmi, an angel investor, in October 2015.
CherishX, run and operated by Infureka Technologies Pvt Ltd, was founded in March 2016 by Mudit Jaju, Ichchit Agrawal and Mayank Singhania, all of whom are alumni of the Indian Institute of Information Technology and Management (IIITM), Gwalior. The startup enables users to discover and book activities and experiences such as rooftop or private dinners and farm house parties. It operates on a commission-based model – it takes a fee from the vendors who provide the services. The startup serves as a mediator between the vendor and the customer, providing a platform for them to connect.
Bangalore-based Touchkin, run by Touchkin eServices Pvt Ltd, uses smartphone sensors to identify when a person may be in need of care. Its machine learning platform identifies potential health issues through changes in activity, communication and sleep patterns as tracked from a person's phone. For example, when a person is depressed, his/her phone is likely to show more time spent at home, unusually low activity and changes in communication and sleep patterns. Its mobile app StayClose helps people keep track of the health of their dear ones. The startup was founded in 2015 by Jo Aggarwal and Ramakant Vempati. It had raised Rs 2.65 crore ($400,000) in seed funding from a clutch of investors in March 2016.
Launched three years ago, FbStart gives companies the opportunity to test their product for roughly three to six months. Any startup with a functional mobile app on Google Play or the App Store is eligible to apply for FbStart, but sometimes FbStart itself reaches out to potential startups to educate them about the programme.
At least 18 Indian startups have made it to the programme so far this year. Some of these are book summary app BookBhook, travel planning app HopBucket, competitive exam prep startup Exam Spirit, entertainment content aggregator Flickstree and tutor enablement platform XPrep.
---