IDG Ventures, Dell Foundation back logistics marketplace Blowhorn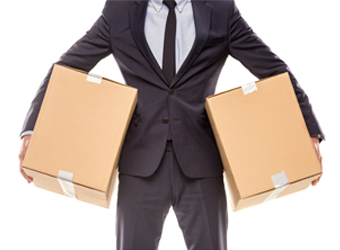 Bangalore-based Catbus Infolabs Pvt. Ltd, which operates intra-city logistics startup Blowhorn, has raised Rs 25 crore ($3.65 million) in Series A funding from IDG Ventures India, Michael & Susan Dell Foundation, and existing investors Draper Associates and Unitus Seed Fund, it said in a statement.
Blowhorn, whose tech-enabled platform connects customers with mini truck owners for intra-city, sub 2-tonne deliveries, will use the funds to expand operations to eight cities over the next two years.
Besides, it will also use the funds to ramp up its tech and operations teams, Mithun Srivatsa, co-founder & CEO of Blowhorn, told VCCircle over a telephonic conversation.

Founded in 2014 by Srivatsa and Nikhil Shivaprasad, Blowhorn claims to have over 20,000 mini trucks on its platform. It says users can keep their consignments within sight using its real-time tracking feature.
The company charges retail users by time—Rs 600 for the first hour and subsequent charges are calculated on a pro-rated basis. However, it has a different pricing mechanism for institutional clients.
Blowhorn, which has 50 full-time employees, is currently operational in Mumbai, Bangalore, Chennai and Hyderabad. "We will be expanding to Delhi-NCR, Kolkata, Kanpur and Indore in the short term. As for the number of daily active trucks, we are hoping to achieve 25,000-50,000 by the end of this year," the founders told VCCircle.

However, they declined to comment on when the company expects to achieve breakeven.
Funding activity in the space
A number of startups in the broad logistics and logistics tech space have garnered venture capital funding in recent times.

In January this year, Mumbai and Silicon Valley-based Roambee Services India Pvt. Ltd, which runs logistics solutions provider Roambee, raised $4.1 million in Series B funding from Germany's Deutsche Telekom Strategic and a group of angel investors in Silicon Valley.
In November last year, Gurgaon-based logistics services provider TrucksFirst Services Pvt. Ltd, which operates Rivigo, secured $75 million (Rs 500 crore then) from private equity firm Warburg Pincus in Series C funding for a minority stake.
In June last year, Warburg had invested $133 million in e-commerce logistics startup Ecom Express, which was the biggest-ever PE funding in rupee terms in India in the logistics sector and the second-largest in dollar terms.

---