BHIVE funding fiasco - Are there any lessons for startup entrepreneurs?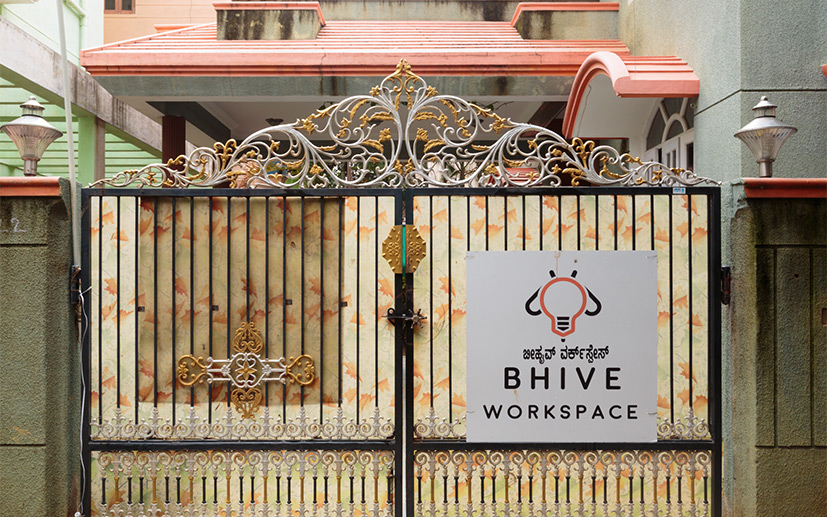 The road outside the BHIVE Workspace office was teeming with cricket fans at around 4 pm on 7 March as they waited excitedly for the return of the Indian team to The Ritz-Carlton Hotel, where it was staying, after a win against Australia in a test match.
The mood inside the BHIVE office was in stark contrast to the cheer and chatter one witnessed outside. Five days ago, on 2 March, Shesh Rao Paplikar, co-founder and chief executive of the co-working startup, had hosted an event titled 'The Dark Side of Funding', in which he narrated the "true survivor story of an underdog, with important lessons for entrepreneurs."
The survivor in the story was none other than BHIVE and underdogs, Paplikar and his team. For those who came in late, BHIVE is struggling to keep afloat after an alleged funding fiasco involving a high-profile venture capital fund that Paplikar and his team wouldn't name.

BHIVE Workspace Pvt Ltd was founded in November 2014 by Paplikar and Ravindra MK, as a co-working, networking and mentoring platform for startups that couldn't afford independent offices. Till about a year-and-a-half ago, it was one of the fastest growing co-working platforms sheltering 172 startups across four locations managing 50,000 sq ft of office space in Bangalore.
BHIVE had raised an undisclosed amount in angel funding from a bunch of investors including TaxiForSure co-founder Raghunandan G, Venturesity co-founder Rajesh Rai and Patni family scion Arihant Patni in February last year.

In May, it had raised about $1 million (around Rs 6.7 crore) in a funding round led by Blume Ventures.
"Things had never been better – growing revenues and a brand name, backing from top funds and angels, key recruitments under the belt, and a strong commitment for funding for the next round," reminisces Paplikar.
Last year, BHIVE was presented with an opportunity, which according to Paplikar, could catapult the startup into India's largest co-working platform. What followed, however, was a harrowing time that pushed Paplikar into mental depression and his venture on to a slippery path to possible destruction.

To be sure, it is a one-sided story but here is how it goes: In September 2016, BHIVE was in the middle of closing its third round of funding. According to Paplikar, various angel investors alongside the existing investor Blume Ventures had evinced interest in participating in the fresh funding round and that is when a 'large investment fund' appeared on the horizon.
Without naming the investor, Paplikar says the VC firm put some conditions before committing capital to BHIVE, "As a big fund, they did not want any angels investing alongside or people who had already committed to invest in BHIVE Workspace in the fresh round," he said.
Paplikar claims the VC firm made promises of stellar future rounds and there was no reason for BHIVE to decline their interest. Soon, the term sheet was signed and the process of due diligence began. The process, however, turned out to be unending, says Paplikar.

Almost four months later, the VC firm withdrew its funding offer.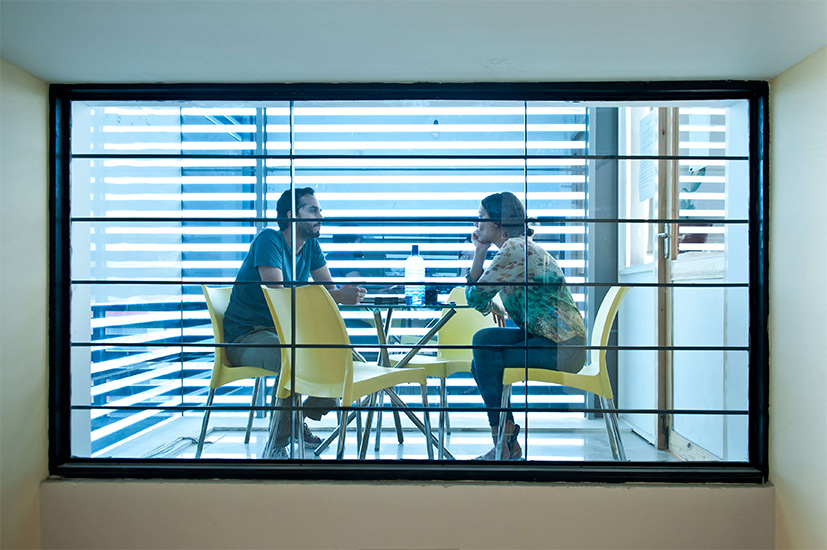 A well-funded startup, which was being pursued by new and existing investors for fresh infusion of capital, had to pay its staff from the personal debt raised from banks by its founders. However, presently, the tides have turned for the better and the firm is able to pay its employees and sustain itself.

The blow came at a time when the macro funding scenario was far from favourable for startups in general. For BHIVE, in particular, competition was heating up, too. In October 2016, for instance, BHIVE's rival Innov8 raised an undisclosed amount of capital from former Flipkart chief product officer Punit Soni.
Around the same time, it came to the fore that one of the world's largest co-working space startups, US-based WeWork, which is valued at $16 billion, was entering India.
BHIVE's chief marketing officer (CMO) Durgesh Kaushik alleges it was unethical on the part of the VC firm in question to backtrack from the offer after signing the term sheet.

The industry, however, is divided in its opinion. Roma Priya, a Delhi-based lawyer and founding partner at legal services firm Burgeon Bizsupport, for instance, says, "The term sheet is a non- binding document; it is an intention document. It tells you how the transaction is structured, what instrument is going to be used, the pre-money valuation and so on."
Arguing that it is not unethical for an investor to withdraw after signing a term sheet and before completing the process of due-diligence, Priya, however, says "it is not common" for investors to do so. "I must have come across five situations in 200 deals (where investors withdraw the offer after signing the term-sheet)," she adds.
Given the maturity of the startup ecosystem in India, some investors such as Nitin Sharma, an early-stage investor and former founding principal at VC firm Lightbox Ventures, says that such instances are uncommon, "If it is a quality institutional fund, term sheets (while legally non-binding) are considered a serious ethical commitment made after a few levels of business diligence. Most venture investors are conscious of the fact that in this long-term business, your brand (as it is seen by entrepreneurs) is everything. So, one hopes that the unfortunate experience shared by BHIVE is rare, and that in general, founders should still be prudent to not drastically accelerate burn until money is in the bank," he adds.
Some of BHIVE's peers, however, see this as an act of treachery. Abey Zachariah, co-founder and chief executive of Goodbox, for instance, says, "To me, this seems unethical. If you sign a term sheet and do due diligence, you should give the money. In this case, it seems that due diligence was not initiated. Within the stipulated time, the due diligence should be done. If the due diligence fails, then it is the entrepreneur's fault. That is a different matter," he adds. Goodbox is a Bangalore-based chat-based commerce platform.
The industry is also curious about the VC in question and some like Zachariah feel the investor's name should be revealed so that others in the industry are careful in the future. "If they signed the term sheet and did not even initiate due diligence, what were they doing?" asks Zachariah.
The pain suffered by Paplikar and his team notwithstanding, there are lessons in the story for all stakeholders. K Ganesh, a serial entrepreneur and an investor, who has raised 26 rounds of funding, lists a few dos and don'ts for entrepreneurs. He, for instance, says entrepreneurs need to be mindful of the 'exclusivity clause', which bars a startup from holding discussions with any investor outside of the one with whom the term sheet has been signed.
Ganesh says entrepreneurs need to ensure that exclusivity is for a brief period of time. He also maintains that the "term sheet should be signed after the commercial and business due diligence has been completed while legal and financial due diligence can be done later."
---