Tech accessories e-tailer LatestOne.com raises $3.3 mn from Ashish Dhawan, Mathew Cyriac and others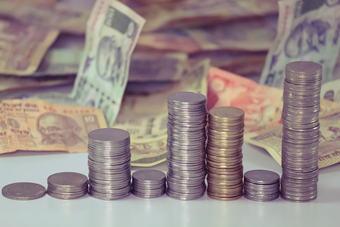 Hyderabad-based Palred Technologies Ltd (formerly Four Soft Limited) has raised about Rs 22 crore ($3.34 million) in its latest round from both new and existing investors, the company said in a statement.
The company, which is listed on both BSE and NSE, will allot 1.5 million shares to investors on a preferential basis at Rs 145 a piece, the statement added.
The new investors in the round include Mathew Cyriac, former co-head of Blackstone India Private Equity Business; Chidambaram Palaniappan, founder of Florintree Advisors; K. Madhavan, joint managing director of Star TV India; Bharat Sheth, managing director of Great Eastern Shipping.

Mumbai-based alternative asset management firm Florintree advised these investors on the new financing round.
Existing investors Ashish Dhawan, founder of Chrys Capital and Passage to India Master Fund were also part of the new round.
Last month, Cyriac quit Blackstone Group to take over Florintree. It could not be immediately ascertained if the individual investors associated with Florintree will later roll over their personal stake into a common pool fund or to the investment firm.

Palred will use the investment to meet growth capital requirements for its subsidiary LatestOne.Com, a vertical focused on e-commerce that sells mobile accessories online. Besides this, the company also plans to use the funds to create additional fulfillment centres, brand building, inventory, building B2B channels and to further develop the managed marketplace, Palem Srikanth Reddy, chairman of Palred Technologies said in the press note.
Palred had sold its logistics software product business in 2014 to a portfolio company of Francisco Partners and distributed most of the proceeds to its shareholders. Promoters of Palred, including Reddy—a Stanford University alumnus whose previous stints include Hewlett Packard and UPS—retained a small portion of the proceeds to build LatestOne.com.
Hyderabad-based LatestOne.com, which sells tech accessories such as cables, cases, chargers, power banks and headsets, claims to stock over 10,000 different products in its inventory and operates through its own fulfillment centres in Delhi and Mumbai.

Currently, the platform does over 5,000 orders a day and its average order value is Rs 500, Reddy told VCCircle. The company plans to open two fulfillment centres—one in the south and another one in the eastern part of the country—by the end of this year.
The company claims to have generated quarterly net revenue of Rs 12.5 crore with an investment of under Rs 30 crore.
"Tech and mobile accessories worth Rs 25,000 crore are sold in India every year. In this business, the margins could be as high as 60%. Products consumed in the range of 40 crore pieces a year," Reddy said.

In December 2015, LatestOne raised $3 million (around Rs 20 crore) in additional funding from its publicly-listed parent Palred.
---