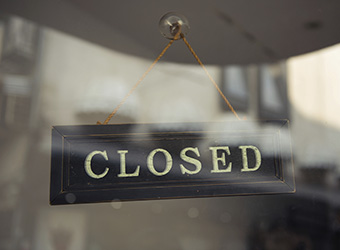 Noida-based IndiaMART InterMESH Ltd is shutting down the retail B2B wing of its online business goods marketplace Tolexo due to flagging sales and underperformance following the government's demonetisation move, Dinesh Agarwal, the company's founder and chief executive, told VCCircle.
Agarwal also said that Tolexo was laying off 50% of its staff, of the 200 it employed at the start of the year.
Media reports last month had pegged the number of potential lay-offs at 300, out of a total workforce of 350.
Tolexo was registered as a separate entity in 2014 as an online retail platform for IndiaMART, then backed by Intel Capital and Bennett, Coleman & Company Ltd.
"Tolexo had two kinds of businesses: B2B retail and B2B wholesale. B2B retail, as you can see, is very similar to what retail e-commerce is, and its unit economics were not very good. Following demonetisation, suddenly when the cash on delivery was affected, the overall B2B retail business did not make money," Agarwal said.
He, however, added that B2B wholesale continued to make sense: "We are continuing with much more rigour the B2B wholesale business."
Agarwal said the layoffs, which started in January, will be over by the end of the month.
Financials Tolexo had reported net sales of Rs 4.69 crore for 2015-16 against Rs 26.5 lakh in the previous fiscal, according to VCCEdge, the financial research platform of VCCircle. However, net loss widened multi-fold to Rs 72.9 crore from Rs 12.9 crore and total expenses surged to Rs 76.6 crore from Rs 13.2 crore during the period.
IndiaMART has, however, turned profitable. "IndiaMART has always been cash flow-positive. Last 2-3 quarters, it has become completely profitable [at the PAT level]," Agarwal said.
Dinesh also clarified that Brijesh Agarwal continues to Tolexo's co-founder and CEO.
In March 2016, IndiaMART had raised an undisclosed amount in Series C funding led by Amadeus Capital. WestBridge Capital, Accion Frontier Inclusion Fund and existing investor Intel Capital had participated in the round.
Earlier this month, IndiaMART announced its entry into the payments space. It has also launched a buyer-and-seller protection programme that addresses sellers' payment risk concern and assures buyers of quality.
IndiaMART claims that it gets more than 14 million business enquiries every month from around 35 million registered buyers.
---