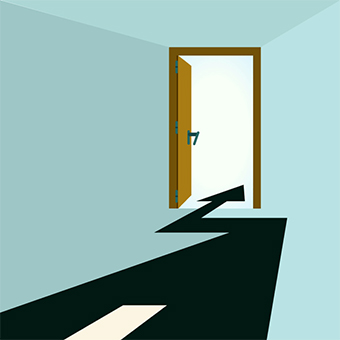 Tiger Global, the biggest investor in Flipkart, may have struck a deal with Microsoft and other new investors to sell a part of its stake in the e-commerce company in the latest fund-raising round that valued it at $9.3 billion pre-money, a person familiar with the conversations told VCCircle.
While US online retailer eBay, Chinese tech major Tencent and Microsoft are investing $500 million each in the round, the part-sale of Tiger's shares would mean Flipkart is still short of the $1.5 billion it was targeting to raise in this round. That means either one of the three would put in additional money, or a fourth investor—potentially Google Capital—would help Flipkart close the round within a few weeks, added the person cited above.
Tiger Global did not immediately respond to queries from VCCircle. A Flipkart spokesperson denied any such development, calling it "completely false and baseless".
Bloomberg and financial daily Business Standard reported on Monday that Flipkart has already raised $1 billion in the new round. Bloomberg said Flipkart was valued at $10 billion in this round, and was looking to raise an additional $1 billion. The financial daily said Flipkart was valued at $11 billion in this round and was in talks to raise an additional $500 million.
Various media reports in the past few weeks have said that Flipkart is in talks to raise around $1.5 billion from the likes of Microsoft, eBay and Tencent in a down round that will value the company at $10-12 billion. There have also been reports that the e-commerce company is in talks with other investors, such as PayPal and Google Capital. The fresh information coming from Flipkart circles indicate that the valuation could be a tad lower than earlier estimates.
Tiger's strategy
The part-sale of its Flipkart stake aligns with Tiger Global's strategy to book some gains before actively investing in the country again, VCCircle had reported earlier. It is part of its broader plans to monetise stakes in its major bets, such as Flipkart, Ola and Quikr, in the near term.
The secondary transaction of Flipkart shares between Tiger Global and Microsoft would result in the former's stake in the company decreasing to around 25%, from the current 33-35%, depending on the deal size. This would also mean Tiger getting some of its money back—the firm is believed to have invested around $1 billion in Flipkart.
This part-exit would mean three-fold return for Tiger Global's biggest investment in India, better than some of its poor exits such as Caratlane last year, where it practically made no gains at all. Except MakeMyTrip and JustDial, Tiger has seen no impressive exits in India yet.
For Microsoft, investing in an e-commerce firm would be a major strategic step as it will mark its sharpening focus on consumer internet. In fact, Microsoft has been diversifying its businesses on account of tough competition from Amazon in cloud computing. The software giant established its presence in the social media domain through the acquisition of professional network site LinkedIn last year.
For Flipkart, the fresh funding talks come nearly 19 months after the $700-million fund-raise at a peak valuation of $15.2 billion. Unsurprisingly, the upcoming round will be at a significantly lower valuation, following repeated markdowns by various US mutual fund houses that are minority shareholders in the company. Flipkart's valuation by some of its minority investors over the past one year has ranged from $5.57 billion to $10 billion.
---