Is profitability on the horizon for tea startups Chai Point and Chaayos?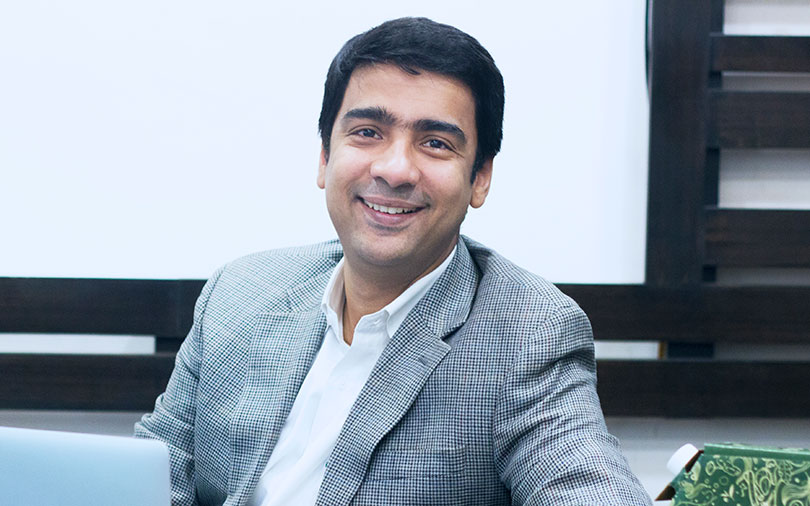 India produces more than a billion kilograms of tea every year and Indians are equally enthusiastic about consuming the beverage. In recent years, consumption has increasingly moved outdoors, with a number of homegrown startups trying to cash in on the tea market.
Chai Point and Chaayos are two of the main attractions at this tea party, with negligible competition from other branded tea outlets.
Both companies run 'chai chains' apart from providing online delivery of snacks and beverages. From masala chai to ginger chai to Assamese tea and even 'God's chai', there's every conceivable variety on offer.

As things stand, Chai Point is the runaway leader. But Chaayos' financials indicate rapid growth – 160% compared to Chai Point's 55% year-on-year – and suggest that it is on course to give its rival tough competition.
Chai Point is dominant in south India while Chaayos is strong in northern cities. Chai Point is much stronger in the corporate segment – tea dispensers at offices – with this avenue contributing 30% to its revenues.
In terms of revenue, Chai Point earns twice as much as its nearest competitor – but its losses and expenditure are double that of Chaayos.

Chai Point also had a two-year head start. It was founded in 2010 while Chaayos set up shop two years later.
As more Indians drink tea outdoors, how are these two chai startups shaping up and have they been able to concoct a brew for profitablity?
Chai Point
Bengaluru-headquartered Mountain Trail Foods Pvt. Ltd operates Chai Point's network of 100 stores in eight cities.

The company's revenues rose to Rs 56 crore in 2016-17, up from Rs 36.4 crore the previous fiscal, according to the company' filings with the Registrar of Companies (RoC).
However, the sharp rise in expenditure and losses are cause for concern.
Chai Point saw its expenses increasing to Rs 88.3 crore in 2016-17 from Rs 54.5 crore the previous fiscal. Its losses almost doubled to Rs 38.5 crore in 2016-17 from Rs 20.4 crore the year before that.

Amuleek Singh Bijral, founder and chief executive officer of Chai Point, says taking on the challenge of being an omnichannel brand meant heavy investment in supply chain, technology and operations.
"Losses for us have been a huge function of investments across all our channels. In 2018, we are confident of profitability and are solidly on a path of rapidly decreasing losses," Bijral said in an emailed statement to VCCircle.
But with a high cash burn rate, Chai Point is now looking to raise fresh funds. Its last bridge round took place just five months ago when it raised Rs 19 crore ($2.9 million) in funding led by Eight Roads Ventures, the proprietary investment arm of Fidelity International Limited.

The round valued Chai Point at around $30 million, up from the $25 million valuation it received during its Series B round. In September 2015, the company had raised $10 million from a clutch of investors led by Eight Road Ventures.
Bijral sees further growth on the horizon. He claims that with 60% of India's tea consumption taking place outside homes Chai Point will target the white-collar and upper-white-collar markets.
"Our stores continue to grow across Bangalore, Delhi-NCR, Mumbai, Pune and Hyderabad. We should see 60% growth there," Bijral said.

"The key here is the investment in operations training and quality and supply chain. Our delivery business has grown rapidly. We are coming up new food products regularly and are looking at more than 100% growth," he added.
Chaayos
Founded in November 2012 by IIT Bombay alumnus Nitin Saluja and IIT Delhi graduate Raghav Verma, the tea chain is spread across Delhi, Noida, Gurgaon, Mumbai, Chandigarh, Ghaziabad, and Karnal.
Delhi-headquartered Sunshine Teahouse Pvt. Ltd runs Chaayos' outlets. Apart from US-based hedge fund Tiger Global, its other investors include Ola co-founders Bhavish Aggarwal and Ankit Bhati, and Powai Lake Ventures and Toppr.com founder Zishaan Hayath.
Chaayos reported net sales of Rs 27.3 crore in 2016-17 as against the Rs 10.5 crore it reported for 2015-16. The company's losses rose only marginally to Rs 16.4 crore from Rs 14.1 crore the previous fiscal.
"We have grown very strongly in past three financial years and shall continue to do so in the upcoming years," said co-founder Nitin Saluja. "Loss as a percentage of revenue has seen sharp decline for two straight years and are on our way to break even on a month-on-month basis in 2018-19."
He said the three most important parameters of progress are revenues per square foot, customer repeat rates and same store sales growth.
"On those three metrics our performance has been one of the best in the industry," Saluja said, adding that 42% of customers who visit Chaayos return for another cuppa.
On the funding front, Chaayos raised a bridge round of $2 million late last year from Tiger Global. In 2015, Chaayos had raised $5 million in its Series A round led by Tiger Global. There are currently no details available about its valuation.
So does high growth mean Chaayos will soon catch up with Chai Point?
"We don't think we are trailing behind anyone. This is not a sprint but a marathon and we are doing things which are right for our customers," said Saluja.
---