Exclusive: Unitus leads funding round in B2B e-commerce platform Shotang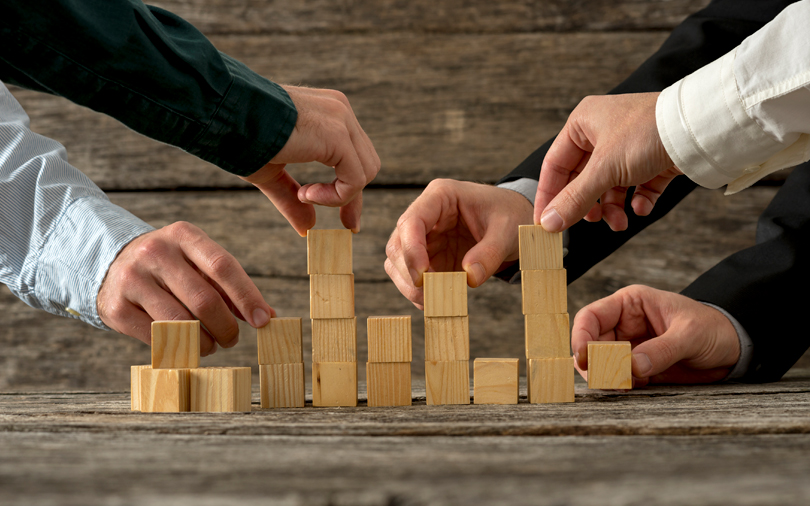 Bangalore-based Sabonka Technologies Pvt Ltd, which runs business-to-business e-commerce platform Shotang, has raised an additional Rs 5.5 crore ($864,000) from existing investors, a person aware of the development told VCCircle.
The company raised this sum in two tranches between October and December last year from Unitus Impact Livelihoods Fund, which led the round, and Exfinity Partners, the person mentioned above added.
Shotang raised this sum at a three-fold rise in post-money valuation. According to VCCircle estimates, the five-year-old company is likely to have been valued at $40 million post money. It is also not clear whether this is a bridge round of funding or a top-up to its Series A round.

In an e-mail response, Anish Basu Roy, co-founder and chief executive of the venture, said that the funding was raised as part of regular business. However, he refused to elaborate further.
In December 2015, the company had raised $5 million (around Rs 33 crore) in a Series A funding round from Exfinity and Unitus.
Shotang was founded in 2013 by Roy and Anterpreet Singh in 2013. Shotang is an on-cloud marketplace that enables retailers, distributors and manufacturers to discover, transact and manage their businesses online via an app.

The company's core business comes from connecting consumer brands and their distributors in the mobile handsets and accessories space with standalone retailers. Besides facilitating transactions, the company also involves itself in last-mile delivery and fulfillment. The company has around 18,000 retailers and 35,000 stock keeping units on its platform.
In a recent interaction with VCCircle, Roy had stated that the company planned to foray into five more new sectors over the next five years and be present in 84 cities across the country. The company has already launched a pilot for its planned foray into the auto components and accessories sector.
Currently, Shotang is operational in seven cities including Bangalore, Chennai, Delhi, Kolkata, Hyderabad, Pune and Ahmedabad. In November 2017, the company claimed that it had hit operational profitability in Bangalore and Hyderabad in less than 18 months of the launch.

A few ventures in the broader B2B e-commerce space have recently raised funds.
Last month, WOTU, which operates a B2B e-commerce portal for food and beverages, raised an undisclosed amount in a pre-Series A round of funding from Claris Capital and Mumbai Angels Network.
In November last year, Bangalore-based KrishiHub, an online B2B platform that sells vegetables directly to institutional buyers, raised an undisclosed amount from Villgro Innovations Fund along with a few angel investors and high-net-worth individuals, media reports stated.

In September 2017, Power2SME, an online buying hub for small- and medium-sized enterprises, raised an additional $26 million(Rs 166 crore) in its Series E funding round from existing investors Inventus Capital Partners, Accel Partners, Kalaari Capital, and Nandan Nilekani.
---