With Ola alighting, is it the end of the road for bus aggregators?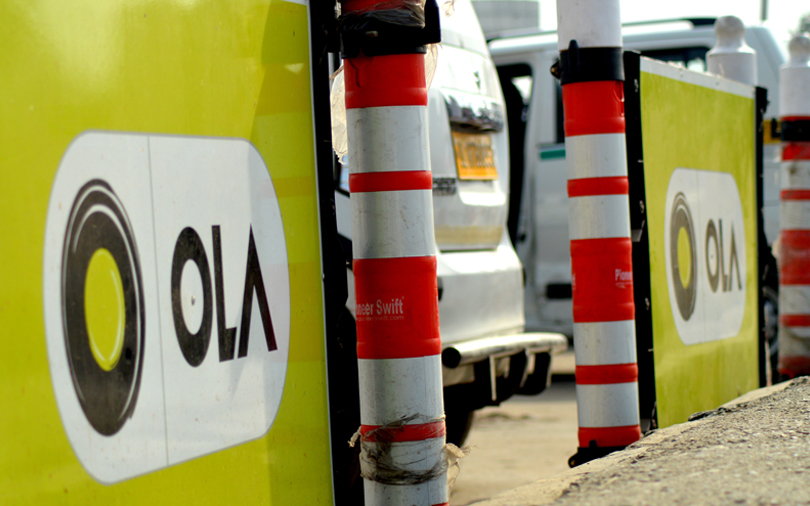 Here is Ola's recent activity in a nutshell: it raised more than $1 billion, acquired a food delivery platform and launched its services abroad. So it came as a shock when the homegrown ride-hailing unicorn abruptly decided to shut its bus unit, Ola Shuttle, earlier this week.
In terms of the bigger picture, Ola's exit has cast a shadow over the future and viability of India's bus aggregation business. Will investors now ditch the sector? And if a big fish like Ola couldn't succeed, then who will?
Over the last couple of years, a handful of venture capital-backed startups have been trying to crack this relatively new but untapped market.

Cruel intentions?
Ola had launched Shuttle in 2015 and expanded rapidly across 10 cities. As part of an aggressive growth strategy, it offered hefty discounts to commuters and bigger rates to bus operators compared to the much-less-funded startups operating in this segment such as Shuttl, ZipGo and Cityflo. The other three companies position themselves as cheaper and greener alternatives in metros, providing long-distance trunk routes connecting housing subrubs with business hubs.
Ola, operated by ANI Technologies Pvt. Ltd, diplomatically explained its decision to shut down Shuttle as a "rebalancing" of its portfolio of offerings. But one thing is clear: neither Ola Shuttle nor its smaller competitors in the bus segment have managed to achieve growth or scale like their cab aggregation counterparts.
"The business clearly had a path to unit economics and profitability," said an industry observer. "But smaller players had no chance of securing follow-on funding in a space in which Ola operated."

The industry observer questioned Ola's motives for venturing into bus aggregation in the first place.
He said that shuttle services had threatened to eat into Ola's piece of the urban transport pie. To present a credible threat, it ran as many shuttles as possible to discourage investors from pumping money into other players in this space.
"Once Ola achieved its purpose, it is only natural for them "to rebalance their portfolio", as their official position goes," he added.

If distraction was indeed Ola's ploy, it appears to have succeeded. Shuttl and Cityflo last raised funding in 2015, while ZipGo had its Series A round ten months ago.
The question of scale
Is only a player to blame and not the game?
An investor in one of these companies said it's difficult to scale up in the bus aggregation business.

"The unit economics of these companies is a challenge as of now, so is achieving greater scale," said the investor, who requested anonymity. "There are only a few trunk routes in a city where buses can ply. There is also an optimisation challenge as buses can run only during peak hours. How to optimise the data they get is a challenge."
The investor says bus aggregators need to adopt the subscription model to ensure revenue and customer retention. He also thinks these companies need to make the best use of their assets given that buses are idling for the most part and operators do not have the incentive to exclusively tie up with them.
"The larger corporates like Infosys and Wipro have their own infrastructure and smaller companies cannot afford to give corporate bookings," he said.

The investor did acknowledge, however, that there is a market for this business where commuters are assured of air-conditioned buses, seating, and WiFi. But has anyone cracked a viable business model? Not yet, he said.
Voice of experience
Having burnt his fingers, Siddharth Sharma knows a thing or two about the bus aggregation business. He co-founded LIMO, a bus pooling app that operated out of Mumbai before shutting down in November 2016.
Sharma said pressure from investor forces funded players in this segment to focus on scale rather than building a network, which he says is expensive and requires long-term committment.

"A cab driver, who starts [work] in the morning, ends the day only after having completed a certain number of trips. A bus shuttle cannot make money just by running point-to-point. It has to run all day," he said.
Sharma's LIMO was also a funded player. He says demand was never a problem, but negative investor sentiment – aided largely by the general funding slowdown – led to LIMO's downfall.
"My surmise is that the investors will view this space as untouchable from here on," he added.
But he, too, acknowledged the potential of the market.
"The size of the market is staggering, where a local player can easily make a foray and operate," Sharma said.
Scope for optimism?
Shuttl and ZipGo are among those local players looking to succeed. Shuttl co-founder and chief executive officer Amit Singh is confident about unit economics and instead sees cars as its biggest competition.
"We've scaled to 500 buses and half a million rides and continue to grow at a healthy rate," Singh said.
ZipGo's chief executive officer Jitender Sharma, too, doesn't think unit economics and scalability are problems, claiming that ZipGo has managed to operationally break even in most of the routes it operates.
"The real challenge is not occupancy or demand, it's about providing a service for which the customers are willing to pay the appropriate price," said Sharma.
He doesn't think Ola's exit from the space will dampen investor sentiment.
"Big companies like Ola keep experimenting with new products and services, some work out and some don't. It's not necessarily a reflection on the requirement of the service or viability of the business," Sharma said, adding that his business' high repeat and referral rates back up his claims.
As for the future of the sector, he feels reality is a defining factor.
"Bus is the cheapest mode of transport, and we need to understand that the majority of our people can't afford Ola or Uber for everyday transportation," he said.
Funding and scale aside, app-based bus services also often run into troubles with regulatory authorities and public transport services owing to ambiguities in the rules. It's among the reasons why investors have been skeptical about the space.
But ZipGo's Sharma is optimistic. "The government has been pushing to get the new Motor Vehicle Act which will bring in a new definition for aggregators including us. So we are hopeful that we will have a friendly and positive business atmosphere once that bill is passed," he said.
Shuttl's Amit Singh said the government will continue to be supportive as services like his solve the twin problem of traffic congestion and pollution.
---