From Amazon to MakeMyTrip, Indians are finally signing up for paid subscriptions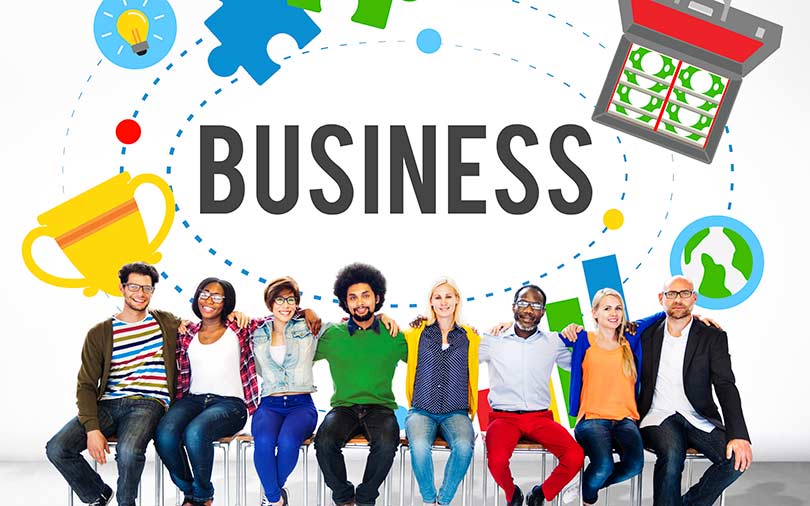 Fancy a daily peg? There's a startup in Bengaluru that offers a free drink every day for an entire month. Or if you prefer, you can opt for unlimited drinks four times a month. All you need to do is subscribe and visit Foom's partner pubs.
Paid subscriptions are trending in India and Foom is one of several companies to have sketched their business plans around the model. And while the model itself is not new, the early evidence offered by big names such as Amazon, Zomato and MakeMyTrip suggests that Indians are finally ready and willing to pay for subscriptions.
​Online restaurant finder and food delivery platform Zomato launched its paid subscription-based service in India called Zomato Gold in November last year. As part of the programme, subscribers get access to complimentary food and drinks at over 1,200 top-rated restaurant partners. The service was available at a price of Rs 299 (three months) and Rs 999 (12 months). Zomato said the response was overwhelming.

"We were expecting to sell 10,000 memberships over a week's time but sold multiple times more than that, in less than two days," Deepinder Goyal, founder and chief executive officer of Zomato, said in a blog post.​ The demand forced them to halt subscriptions before eventually resuming in January.
Zomato is not alone. Subscription-led services in India were traditionally limited to newspaper readers and cable, satellite and direct-to-home service providers for television. In the digital era, companies are using the subscription model for selling everything from groceries to undergarments.
"We are at a stage of maturity of the market, where stealing market share from competitors has become crucial as most of the sales come from repeat users and you need to keep them locked in," says Anup Jain, managing partner at Redback Advisory Services, a consumer and retail consulting firm. "Loyalty is important for matured customers."

Jain says with an estimated 40 million urban consumers shopping online, privilege can be more effective than discounts in gaining loyalty.
E-commerce's experience
Amazon is testament to this theory. The e-commerce giant has rolled out several paid membership programmes, with nearly all of them proving successful. Topping that list is Amazon Prime, which was launched in India in 2016 and is now a dominant force.

After a successful first year, Amazon doubled its annual Prime membership fee to Rs 999 from Rs 499 previously.
"Millions of Indian Prime customers are a sign of consumer maturity," Amazon India head Amit Agarwal told TechCircle. "Prime subscription an indicator of increased engagement with Amazon's platform."
In a recent earnings call, Amazon Chief Financial officer Brian Olsavsky told investors that Prime had more subscribers in India than even the US. More than a third of Amazon sales in India are through Prime orders.

"In fact, more Prime members joined India's Prime program in the first year than we've seen in any other country in the history of the world, our world," he said.
Amazon also runs a 'Subscribe & Save' service where it allows users to schedule monthly deliveries and avail discounts. It is currently in the process of piloting Prime Music.
The subscription model didn't work quite as well for Flipkart, Amazon's biggest rival in India. Flipkart launched its membership programme, Flipkart First, in 2014 with the promise of fast and free shipping. It didn't find many takers. There is talk that Flipkart may consider relaunching the service soon.

But why did Flipkart First fail in the first place? Satish Meena, a senior analyst with research firm Forrester Inc, offers an explanation.
"The subscription model targets a class of users who are high spending and also have a propensity to buy products and services online. However, the overall market of such users is small in India and there could be a significant overlap between these customers," he says.
In that case, how did Amazon succeed?

"It has to be thought through as these consumers are used to high quality services and Amazon has set the bar very high for these firms to follow," he adds.
Fruitful experiments
Beyond e-commerce, big fish in other sectors have also given the subscription model a go. MakeMyTrip, the country's largest online travel services provider, had in mid-2017 launched its loyalty programme, MMTBlack, and paid membership programme, MMTDoubleBlack, to target high-frequency travellers.
MMTBlack had 1.35 lakh subscribers by the end of December, founder and chief executive officer Deep Kalra said during an earnings call earlier this week. MMTDoubleBlack had signed up 20,000 members by the end of 2017.
MMTDoubleBLACK users get benefits such as free cancellations on flights and hotels for annual fee of Rs 2,500. The company plans to roll out this membership programme for a wider base of customers in 2018.
Homegrown ride-hailing company Ola also refreshed its subscription service, Ola Select. With an upfront free, Ola Select books cabs for subscribers on a priority basis even at peak hours and exempts them from surge pricing, with in-cab WiFi as an added sweetener.
Last September, Ola started a Share Pass. Again with an upfront free, the service helps users cut down their travel costs by riding at flat fares for their daily commute.
Some companies have tweaked the subscription model to offers what is known as subscription boxes. Simply put, customers get certain niche products on a recurring basis. Thus far, only a handful of players have experimented with this model, which again is inspired by the West.
Flintobox offers a monthly toy box for kids with a focus on cognitive development. Bakebox and The Gourmet Box deliver food items in Delhi-NCR and Mumbai respectively on a subscription basis, while Fab Bag offers beauty and grooming products for both men and women every month.
So what is the recipe for success?
"More than category, it's about whether the offering is valuable to the customers or not which decides the success," says Arun Prasad, co-founder of Flintobox.
In the case of educational toys and activities, parents spend a lot of time searching for the right tools to engage their kids. Flintobox aims to solve this by curating the products for their customers every month.
Show me the money
The subscription model is certainly trending, but is it universally successful?
"While e-commerce may be a one-off or an as-and-when-needed purchase, habitual purchases are the backbone of business models like ours," Fab Bag co-founder Vineeta Singh told TechCircle in an earlier interview. "On the business side, the guaranteed payments ease working capital constraints."
Sanchit Vir Gogia, founder and CEO of Greyhound Research, a technology, innovation research and consulting firm, feels the subscription model may be more suited for business-to-business (B2B) and corporate clients.
"For instance, an Amazon or MMT account operated by corporate clients, where predictability of ordering is more and usually regular as well," he says.
Gogia reckons these subscription services will only have limited appeal and has doubts about scalability.
"Only 1% of your customer base will opt for it. It is not a strategy for new high-spending customer acquisition," he says, "They have to be a loyalist already. It is unlikely that these loyalists will be visiting other competing platforms to compare prices. It does make a lot of sense to increase the wallet share of customers, but I'm not sure whether this will scale in India."
Kaushal Dugar, CEO of speciality tea e-tailer Teabox, is more optimistic. Subscription brings in about 30% of Teabox's revenue and Dugar feels that it has a high potential for growth.
"Around 10% of our subscribers also end up buying a larger quantity of the tea they like from the monthly box separately, while continuing to be on the subscription list," he says.
However, despite the encouraging response so far, the Indian market is still not entirely comfortable with the subscription model. The majority still balks at signing up for monthly or yearly subscriptions. Some have doubts about sustained quality while others are unwilling to cough up a big one-time fee – a concern which companies will need to address going forward.
(With inputs from Dearton Thomas Hector and Anand J)
---