OYO vs Zo: A doomed courtship is now headed to court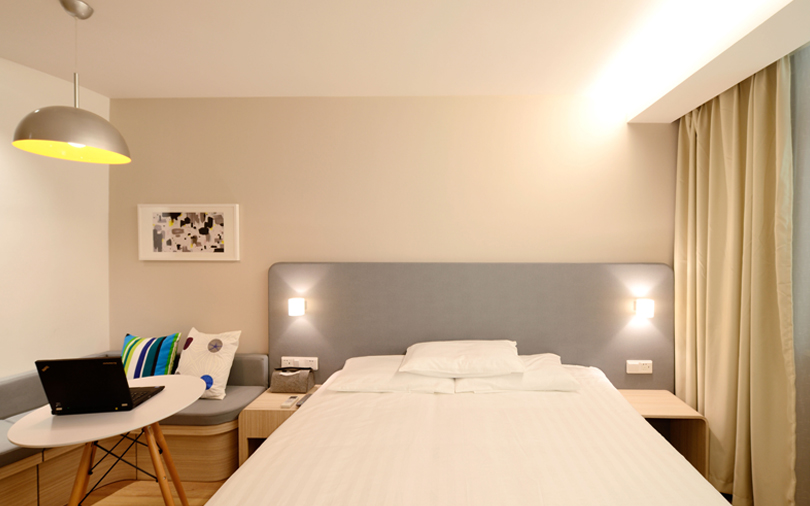 OYO and Zo Rooms are at it again. After a marriage failed to materialise, the long-sparring online budget hotel operators will now let the courts have the final say.
The short version of the saga is that OYO claims it was once interested in acquiring Zo but thought better of it after due diligence.
Zo, on the other hand, says a deal was signed on paper but OYO failed to honour it.

The long version is far more complicated and remains shrouded in mystery.
Both companies have sued and counter-sued each other over the past few years. The latest round of the bout began after OYO sued Zo and filed a criminal complaint against its founders on January 16 under sections of the law related to cheating, criminal trust and misrepresentation of data.
Earlier this month, Zo filed an arbitration petition in a Gurugram court accusing OYO of stealing data about employees, assets and hotel properties under the garb of speeding up the acquisition.

The petition, which was first accessed by The Economic Times, claimed that OYO was now refusing to pay dues for the business it acquired.
Oravel Stays Pvt. Ltd, which runs OYO, issued a statement late on Monday saying that the case filed by Zo's parent, Zostel Hospitality Pvt. Ltd, amounted to harassment. It alleged that Zostel had been intimidating, blackmailing and threatening the company, apart from causing constant inconvenience.
Legal experts suggest the matter is far from clear cut.

"When you decide to go in for a term sheet for any acquisition, the company will have a look at your books," said an executive with a legal firm who previously worked with one of the feuding startups. "It is difficult to tell whether there was an intention to get data and there was never an intention to acquire. Due diligence will involve access to your competitor."
The above-mentioned executive added that the accusations made in Zo's petition indicate that the information in question was not something that could have affected its growth.
"This is something you could have gained access from the market or a former employee," the executive said.

A partner with another law firm said it is essential to be careful when signing a term sheet with a competitor.
"There are strong non-disclosure agreements and damages for not consummating a deal apart from IP protection. It is not clear whether a breach of any of that has happened here," the partner said.
Rehan Yar Khan, managing partner at Orios Venture Partners, which is an investor in Zo Rooms, declined to comment on the matter.

How it unfolded
There were court cases even before the courtship. In the first half of 2015, OYO had filed a legal complaint against Zostel alleging theft of its copyrighted material. A high court had then issued a stay order on Zo Rooms at places where it was using OYO's tech.
In December that year, reports first emerged about the companies being engaged in merger talks.

OYO's lead investor, Japanese conglomerate SoftBank, had mentioned the acquisition of Tiger Global-backed Zo Rooms in its annual report published in 2016. However, neither OYO nor Zo made any official announcements in this regard.
It later turned out that the relationship had soured within months. By September 2016, the non-binding term sheet for the deal was terminated.
OYO made an official announcement in this regard only a year later. "We tried to identify potential value in their business, but could not reach an outcome. We can now confirm that OYO has ended all discussions on the matter," the company said in a statement last October.
However, Zo later claimed OYO had acquired its entire business in March 2016 and was now abandoning its contractual obligations.
The new cases suggest the matter is headed for a complicated conclusion.
The businesses
Zo Rooms was founded in 2014 by Dharmveer Singh Chauhan, Paavan Nanda, Tarun Tiwari, Abhishek Bhutra, Akhil Malik, Chetan Chauhan and Siddharth Janghu. Some of the co-fouders are no longer with the firm.
It ran a now-defunct online budget hotel brand that operated in major cities and enabled users to book rooms through its mobile application. Zo still provides this service for hostels under the Zostel brand. Zo Rooms was initially seen as a tough rival for OYO. But SoftBank's massive investment in OYO in 2015 significantly changed the dynamics.
According to VCCEdge, the data arm of VCCircle. Zo's losses increased substanially between 2014-15 and 2015-16 even as revenues surged ten-fold.
Zo Rooms last raised funding in July 2015, when US-based Tiger Global and Mumbai-based Orios Venture Partners invested an undisclosed amount. Media reports, however, had pegged the investment at $32 million (Rs 209 crore at the time).
OYO was founded in 2012 as a budget hotel aggregator by Ritesh Agarwal, who was just 17 years old at the time. OYO is its budget brand which follows the marketplace model. Townhouse, which OYO launched in last January, is a managed hotel brand positioned as a friendly neighbourhood accommodation.
The firm operates in 230 cities across India, Malaysia and Nepal.
Last September, OYO raised $250 million (Rs 1,600 crore) in a Series D round led by existing investor SoftBank. Its post-money valuation when it raised funds in 2016 was $500 million.
Agarwal told TechCircle recently that OYO has repositioned itself as a franchisee/hotel operator and is currently moving its whole inventory in that direction.
---