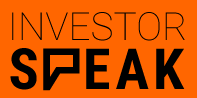 Kris Gopalakrishnan wears many hats. Since leaving Infosys a decade ago, the software major's co-founder has built a second avatar as an active angel investor in India's startup ecosystem.
He runs a seed fund and accelerator - Axilor Ventures - with fellow Infosys co-founder SD Shibulal. Gopalakrishnan also co-invests with other former Infosys colleagues Nandan Nilekani, Mohandas Pai and V Balakrishnan through their respective investment ventures.
But he hasn't been satisfied with merely investing money and waiting for it to grow. Gopalakrishnan has taken his involvement a step further with several initiatives to build a holistic environment for startups.
In an interaction with VCCircle, Gopalakrishnan discusses his efforts to build a mentor network and provide grants for research that will eventually churn out startups. While seeking policy intervention from the government, he also appeals to domestic investors to help out ventures in smaller cities.
Edited excerpts:
Are the big cheques for prominent startups a sign that the climate is changing?
Yes, I am optimistic about the ecosystem. There have been significant funding events in the last nine months, especially at the top. That has given confidence to several players in the ecosystem. There are exits happening with secondaries options.
We now see startups coming out of institutions like IIT Madras, which means our research work at institutes is top notch. And these are original ideas.
Fintech has gained a lot from demonetisation. We will be experimenting with the financial technology products that are unique to India and are introduced for the first time in India before anywhere else in the globe. People in Silicon Valley are aware of this and talking about IndiaStack and the opportunity it provides.
We see a lot of activity and noise around AI. Is that justified?
We see startups' technology now coming embedded with artificial intelligence (AI). It is a new tool and not just a buzzword. We will have an abundance of data and how we process the data is where AI comes in. We see actual applications of AI. It will be able to find patterns which otherwise you will not see. AI will reduce costs considerably in healthcare and diagnostics.
There was a drop in early-stage funding last year. Even angel funding dropped to a three-year low...
That is because of the high-base effect from the period of high exuberance in 2015. The VC funds have all raised big money. The money coming from outside is only going up.
What has changed is that investors have become selective. That is not a problem. We don't want every company to be funded in every round. But we do want to make sure that all good companies get some funding in the beginning.
We need a robust angel network and there are some challenges there. For that, we need a lot of entrepreneurs. Even today, most angels in India are funding startups from their traditional and family businesses. It is good that they are allocating some of their assets for startups, but I would like to see more of that happening.
Apart from funding, what is holding back early-stage startups?
We lack the mentors that are required, especially in cities beyond the top five or six metro cities. This is one area of worry for me.
At CII [Confederation of Indian Industry], we are requesting corporates to pair and work with 4-5 startups and even institutionalise on a long-term basis. We are trying to arrange regular video meet-ups with Silicon Valley entrepreneurs or VCs with Indian founders.
There are a lot of corporate accelerators though. For example. Techstars is coming to India...
That is not enough as most of these [accelerators] are only in Bengaluru and Gurugram. Startups are, and should, be coming out of Tier-2 and Tier-3 cities and towns.
Are you optimistic about any sectors in particular?
Personally, I am bullish on deep tech [research culminating in companies] and AI. From a vertical perspective, I like healthcare.
You need to choose your space and play in that space. Uniphore, Invention Labs and Planys are a few startups that I call deep tech firms. These are unique ideas and the risk is higher, but [prospects are] exciting.
Why do you think research is key to building deep-tech startups?
The problem we have [in India] is translating research into products. In the US, there is a mechanism whereby people in such research take grants and do trials and proof of concept. Only then do they turn it into companies.
We don't have that step in India and the ideas become startups and end up doing field trials and proof of concept [after that]. This means they are taking higher risk and more time, and relatively speaking more money, to prove the concept. But there is no other way in India because it has to happen through grants and not angel money.
Do you see the drop in funding discouraging potential entrepreneurs?
I don't see any drop in startups coming out. I am basing this on the last batch of Axilor and this batch of Axilor. We had around 400 applications last year and the same number this year. The pipeline has not diminished and the quality is good.
The dream of creating a startup is pervasive. It is 'cool' to form a startup. Society and parents are willing to accept this.
All the major institutes said that if you want to launch a startup, we will reserve a space for you in next year's campus placement. All these [factors] are encouraging students to build startups.
Let's keep aside the quality of startups for a moment. When the numbers increase, we can be more selective.
Do you think there is a yawning gap between seed/Series A and follow-on funding?
Yes, it is there and that is how it should be. What is the best thing that we can do for an entrepreneur? Tell him early on if his or her idea is not good. Let's not waste his or her time.
Every startup cannot get funded and should not get funded. We have to be selective.
Having said that, those who need mentorship, time and support should get them to prove their idea. There is a fine line. That is where experienced people can help budding entrepreneurs.
We have a lot of good mid-size companies that are on course to becoming unicorns...
We have a good pipeline. Where I am not very happy is we are not getting substantial Indian money for Series C and beyond.
About 85% of funding at Series C level and beyond is by non-Indian money. These companies are changing their registered offices, becoming Singaporean or US entities.
Some people feel there is no national boundary when it comes to a business; it is global. It's just that when these companies become successful I want to see Indian investors benefitting. Right now, overseas investors are benefitting.
What should India do to remedy this situation?
The government should be doing more in terms of ease of doing financial deals and ease of doing business such as compliances. Many companies go elsewhere because investors still find India a difficult market to do business.
While India had tech services companies going public, we don't see product companies following suit. Why?
Even globally there is a tendency to stay private. Gone are the days when you hit the $100 million revenue [mark] and go public. We have good product companies and more such companies are emerging.Freshdesk, Zoho, Manthan, IBS and many others are in the pipeline. I am not worried about this aspect of the ecosystem.
Do you see investors seriously looking at the B2B space now?
B2B is very hot right now. The consumer space can get huge multiples.
If we look at the top five companies in the world today, Amazon, Google, Facebook and Apple are consumer firms. Microsoft is the only one which is enterprise and the only one left among the big members' league. The ability to create exponential multiples is very high in the consumer space.
B2B multiples are lower and scaling up takes longer time because the number of customers is limited and they take much longer to decide. It is not viral as consumer.
You founded and ran a company that was profitable from day one. Today, we see a lot of companies burning too much cash. What do you tell those entrepreneurs?
I tell companies when I meet them that if you are B2B, the sooner you become profitable the better because it is a long-haul business. Funding is not that clear and it is better that you bootstrap.
In the B2C space, there is an opportunity to create marketshare and grow explosively using investor money. Your unit economics should still be good. Whenever you want to be profitable you should have the option of becoming profitable, because you cannot predict funding.
When do you see an entrepreneurship boom from smaller towns happening?
It is happening already. What worries me is that we are not supporting them. Students and youth want to start up. The past two governments of Kerala have supported startups in a big way with a series of steps.
I am proud that I was also a small part in helping that mindset change with initiatives like [incubator] Startup Village. I see that happening in all the states.
The biggest initiative I am told now is in Assam and I am planning to go to the North East. The challenge is how to support the ecosystem.
You will only need two big breakout companies from each region to inspire others. You will only see a very few large companies.
The other challenge is to sustain a momentum in a region, which Bengaluru or Gurugram have now managed to do. You need sustained local support.
This interview is part of our InvestorSpeak series in which leading angel, seed or venture investors share their insights on the startup ecosystem in India.
---