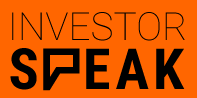 Kalaari Capital, which derives its name from the ancient Kerala martial arts Kalaripayattu, is one of India's most active venture capital firms. It has backed more than 60 startups, including Myntra, Snapdeal, Urban Ladder and Bluestone, across sectors such as e-commerce, Internet services, fin-tech, ed-tech and enterprise software.
The VC firm was founded by Vani Kola and Intel executives Vinod Dham and Kumar Shiralagi. In 2012, Dham quit and Rajesh Raju came on board as a partner. Raju, who has an engineering degree from BITS-Pilani and an MBA from the Booth School of Business at the University of Chicago, was investment director at Peepul Capital before joining Kalaari. In an interaction with TechCircle, Raju talks about the VC firm's investment thesis and tech themes it is bullish on. Excerpts:
What do you look for when you invest in a startup?
Our thesis at a Series A stage, number one, is the entrepreneur. We need to have the feeling that he/she has something intangible because there aren't serial entrepreneurs in this country. Most of them are first-time entrepreneurs. You can't assess them from the work that they've done or companies they've started in the past, so you have to go with your gut. That comes from experience of looking at thousands of entrepreneurs over the years. We tend not to compromise on entrepreneurs regardless of what the opportunity or product may be.
One of the characteristics I look for is whether the person is a dynamic leader. You can see the person has the passion, the aggression to sell their idea. I truly believe that the founder or founding team should be and will continue to be the evangelist for the product or service or the dream they are selling. They have to sell the dream to investors, when they recruit talent, to customers, partners and vendors, the whole ecosystem they have to build around them. That takes great sales skills. You also need passion, so it's a combination of sales and passion.
Which technologies do you look at?
We don't look at artificial intelligence as a space to invest in. Our companies in fin-tech, health-tech and ed-tech all use AI. We look at companies and the technologies and the product and see their ability to use the latest technologies to make themselves better and separate themselves from the competition, so AI comes into the picture there.
We are looking at companies trying to use blockchain, for example. We don't invest in blockchain. There is no area to invest in blockchain. Blockchain can be used in fin-tech and multiple other sectors. We are looking at fin-tech actively. We want our companies to experiment and use the latest tech like AI or blockchain.
Do you think there is a lot of hype around blockchain?
Blockchain isn't a fad. It's a real technology and not many people understand it. People are trying to figure out the use cases, so we are going to see a lot of applications that are going to be built on the basic blockchain, which is publicly available technology.
I don't expect India to innovate and create the latest and greatest new blockchain algorithm but they will use the existing ones and we will see applications on top of that. The regulation issues are around cryptocurrency, which is an application of blockchain.
What sectors are most attractive to you for 2018?
We continue to believe in the three-four areas that we have been investing from Fund III over the last two-and-a-half years, which includes fin-tech. We continue to figure out some niche areas around e-commerce and we are looking actively at health-tech. Digital media has been another space here we have built a decent-sized portfolio.
Do you see more startups shutting down in 2018?
Startup shutdowns this year will be fewer than last two years. There is enough capital. Much saner entrepreneurs and saner business plans are being funded now. There is a focus on unit economics. Cash burns have come down dramatically, at least in our portfolio.
There has been a lot of stress in the ecosystem in the last two years and the stress is not coming because India is a bad country to invest in, it's not because of the entrepreneur or dumb VCs. There has to be liquidity. Money should be put in and should go back and that will recycle well when you give money back.
When there's only money coming in, none going out, the musical chairs will stop somewhere. I see that stress on investors. You don't want them to run away from India.
This interview is part of our InvestorSpeak series in which leading angel, seed or venture investors share their insights on the startup ecosystem in India.
---