Digital lending startup Namaste Credit raises Series A funding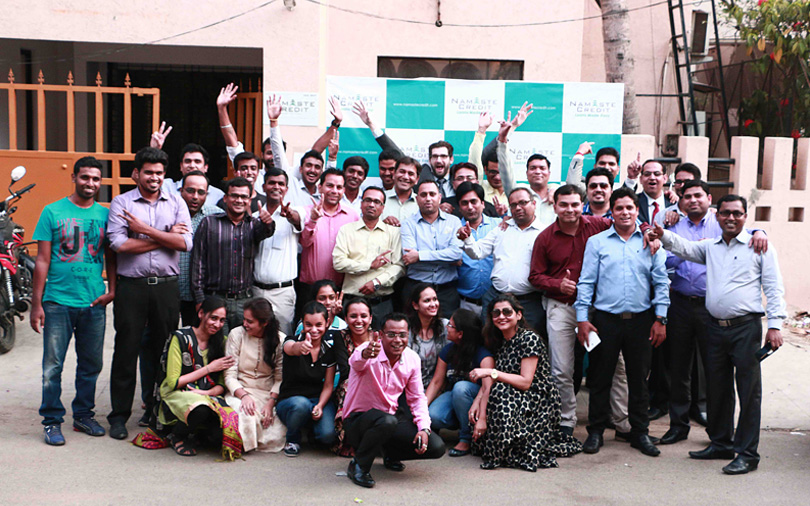 Bangalore-based Namaste Credit, an online lending platform for small and medium enterprises, has raised $3.8 million (Rs 24.7 crore) in a Series A round of funding from Nexus Venture Partners.
Namaste Credit, operated by Opendoors Fintech Pvt. Ltd, will use the funds for geographical expansion, and to ramp up its technology and data analytics platform, it said in a press release.
The company will increase the number of its channel partners across India and expand its technology licensing partnerships with leading lenders globally, the release added.

"SME credit is seriously constrained due to lack of reach and relevant data to assess the creditworthiness of borrowers," said Anup Gupta, managing director at Nexus Venture Partners.
Like other online lending platforms, Namaste Credit connects lenders with small and medium businesses using a proprietary credit and risk-scoring algorithm. According to information available on its desktop site, the four-year-old startup also helps salaried individuals in securing home and personal loans. Borrowers can avail loans of up to Rs 10 crore. Namaste Credit offers both term and limit-based loans.
Namaste Credit joins a growing number of startups in the online lending segment, many of whom are targeting SMEs. Lendingkart, FlexiLoans, Shubh Loans, KNAB Finance and Stashfin are among the other digital lenders that have raised funding over the past year.

Namaste Credit was founded in 2014 by Lucas Bianchi, Gaurav Anand and Krishnan Parameswaran.
Bianchi, an economics graduate from Dartmouth College, was formerly the managing director at research and analytics firm Copal Amba and worked at its New York office. Copal Amba is a subsidiary of Moody's Analytics. Prior to that, he had worked as an equity research analyst in organisations that include Lazard Capital Markets, SG Cowen and Capitalife.
Co-founder Anand holds an MBA degree from Mumbai's NMIMS university. He was formerly senior vice president of the American operations at Copal Partners (also a Moody's subsidiary) in New York. In his earlier stints, he has worked at Credit Suisse and HSBC in London. Parameswaran, the third co-founder and CTO, is an electronics and communication engineer by qualification and had earlier worked at software services firm Mentorware.

Over the past year, the company claims to have recorded 10-fold rise in loan disbursal volumes. The startup claims to have over 30 institutional lenders on its platform. It has also started licensing its core technology to several non-bank lenders and banks, it said.
---