Meet the 12 startups shortlisted for Microsoft's ScaleUp Programme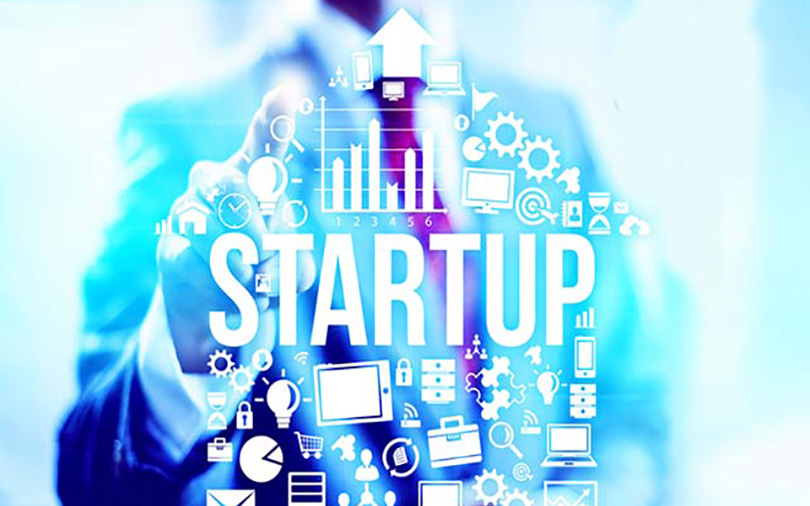 Tech giant Microsoft has selected 12 startups for its ScaleUp programme, a company statement said.
Previously known as Microsoft Accelerator, the ScaleUp programme is part of the Redmond-headquartered firm's Microsoft for Startups initiative, which offers technology, go-to-market, and community benefits to early-stage firms. It has committed $500 million over the next two years towards the initiative.
Microsoft ScaleUp is a global programme that offers late-stage and Series A business-to-business startups growth strategies such as co-marketing and co-selling opportunities and help them develop their infrastructure.

The selected startups, which are part of the 12th cohort, are focused on areas of artificial intelligence, virtual reality, and big data analytics to name a few.
During the six-month programme, these startups will work closely with Microsoft leaders, industry experts and can leverage the Microsoft Partner Network to scale their business models and serve enterprise clients.
The startups can access to Microsoft's expertise, infrastructure and Azure Cloud platform to build a strong technology backbone for their business.

The company currently caters to over 5,000 tech startups and more than 200,000 large and small-and-medium businesses in India.
Below is a short synopsis of the chosen startups:
AppICE

The company collects hard and soft sensor data from connected devices like smartphones and then uses machine learning to provide more actionable insights.
Appiyo Technologies
Appiyo was founded by Ashok Anand in 2011 and has developed Twixor, a customer engagement platform. The firm is registered in Singapore but its 20-member team works out of Chennai. The company works in the social, mobile, cloud and analytics (SMAC) space and offers a business process management (BPM) platform which can work across complex enterprise IT systems for last-mile customer interactions. Twixor delivers actionable customer engagement in a progressive web app (PWA) capsule powered by its BPM engine.

Avanseus Technologies
Founded in 2015, Singapore-based Avanseus Technologies delivers AI-based enterprise solutions for mobile, fixed, transmission and IP backbone networks, industrial analytics, security, railways and the Internet of Things, transforming data into useful business insights and actions.
eGovernments Foundation

Bengaluru-based eGovernments Foundation was established in 2003 by Nandan Nilekani, former Infosys co-founder, and Srikanth Nadhamuni, former tech head at UIDAI and chief executive at startup incubator Khosla Labs. The startup uses technology for urban governance, which ensures efficient and effective municipal operations, better decision making, and contact-less urban service delivery.
Gaia Smart Cities Solution
Founded in 2015, Mumbai-based Gaia Smart Cities Solution is a data automation and analytics company. It brings together multiple IoT and digital data streams on a single platform to enable the clients to measure, monitor and manage performance and service delivery.

GrowthEnabler
Founded in 2015 by Aftab Malhotra and Rajeev Banduni, GrowthEnabler uses algorithms and other data science methods such as AI and ML to mine and collect data and insights on startups.
Karo Sambhav
Founded in 2017, Gurugram-based Karo Sambhav provides country-wide solutions for e-waste management. In short, it helps people and institutions recycle their electronic waste. It is a producer responsibility organisation (PRO). Its members include brands like Apple, Dell, HP and Lenovo.
Kogence
Kogence is a platform for scientists to collaborate, share, discuss and showcase their simulation models. It brings the scientific supercomputing ecosystem to the web browser of any personal device. They enable engineers, researchers, scientists and students to collaborate, rapidly iterate and execute their models and simulations on supercomputing infrastructure.
MachineSense
MachineSense was founded in 2014 and has developed a patented industrial IoT system for predictive, preventative and electrical maintenance of industrial machines. It provides affordable technology which is focused on predictive maintenance and analytics for industrial machinery, components and infrastructure systems including pumps, compressors and electrical supply.
SmartVizX
Founded in 2015 by Gautam Tewari and Tithi Tewari, SmartVizX Pvt Ltd builds immersive technology solutions using virtual reality to enhance consumer experiences and influence decision making for real estate and other industries.
Sprinkle Data
Founded in 2017, Sprinkle Data allows users to search for insights and data through a software-as-a-service platform.
Xurmo Technologies
Bengaluru-based Xurmo Technologies was founded in 2009. It big data analytics infrastructure on a single platform. The company has three products—Canvas, Platform and Bridge—which can be used across industries such as insurance, oil and gas, retail, healthcare, capital markets, banking, IT, etc.
---