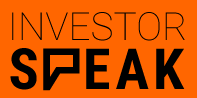 For SD Shibulal life after Infosys has been about passion and compassion. While his love for things technical and design process has not dimmed, he has done much more than investing and mentoring start-ups, including work on improving the education system in India. He has been investing in startups through Axilor Ventures, a seed investing-cum-accelerator platform that he had co-founded with fellow Infosys co-founder Kris Gopalakrishnan, and servicing his philanthropic activities through his family office. Techcircle caught up with the Infosys co-founder on the sidelines of the #Future Summit, a global digital conclave organised by the Kerala government at Kochi, where he opened up about the challenges India faces as a country, the mentorship gap in the startup ecosystem, the significance of education and country-specific innovations. Edited excerpts:
Almost all Infosys co-founders are into startup investing. How did that happen?
In many ways, Infosys was one of the first startups this country had. In 1981, when we started, this was a different country. There was license raj, there was no venture capital funding, there was no one to mentor. India was not known (abroad). So, we not only had to sell Infosys, we also had to sell India. Looking back, we know how difficult it was to build something. All Infosys founders were invariably interested in technology. We were all technologists, by profession and by nature. Now, some of us have gotten into share our experiences…to keep in touch with the ecosystem. Some of us have gotten into it to create an impact because some of these innovations can have major social impact.
Do you entertain startups outside Axilor Ventures?
I don't. I am involved in multiple things, including looking after my family office. How many things can I do? It gets difficult. That is why, I go for institutional rounds. Axilor is an institutional angel. It does multiple programmes. It is the largest accelerator platform in the country today. It has two batches of 20 each. It had got 350-400 applications for the 20 seats. Even though India is the second largest startup ecosystem in the world, we don't have all the pieces. We don't have enough mentors, we don't have enough investors or the customer connect. We don't have the academia relationships. Even as an individual, if I do it, I cannot build on this. Axilor has all these.
You talked about mentorship gap. How can India address this issue?
I think institutionalisation is one way to solve it, because individual mentoring can only go so far in a country like India, where there is tremendous shortage. In the Silicon Valley, there are six mentors for every startup. Look at India, it is the other way around. People who have gone through this journey, successfully or otherwise, are very few. Therefore, you need an institutional approach to build scale. When you have 20 startups, you can have individual mentors spending time and you can collectively spend time. So, when a mentor comes and speaks on, let us say, "how to sell", may be 40 founders can listen to that. The institutional approach will create scale.
You have also launched EduMentum, an education accelerator…
It is not an accelerator. It is part of my foundation, not part of my business. My wife runs it through my family office, and various foundations. They are all focussed in education in a big way. One of them, the Advaith Foundation, runs schools focussed on economic inclusivity. She will be the right person to talk about it. But under the foundation, I focus on building a platform which is about leadership development in K-12 education. EduMentum is part of that initiative. It is to develop NGOs focussed on school transformation.
How much is philanthropy important to you?
It has been extremely important to us. Our first foundation was set up in 1999.
Coming back to Axilor, can you tell us about the sectors that excite you?
Axilor is focussed on multiple sectors, including consumer tech, deep-tech, fin-tech, and a few others. I am more interested in the health-tech space, because healthcare in India is a very big challenge and, if you want to make any impact, healthcare has to be more accessible and affordable.
You talked about education and its importance. When will India be ready to teach data science and artificial intelligence in schools?
We are ready to do it even today. If you look at the track record of the knowledge industry in India, I am sure there is enough knowledge about this (new technologies).
How can a literate state like Kerala, the education hub in terms of K-12, contribute to this revolution?
There are multiple ways. Number one, is awareness. We need to be aware of the new changes. We need to know what is happening around the world. We need to participate in those happenings. That is where initiatives like #Future is important. It has brought together tremendous amount of knowledge from various parts of the world and Kerala. Awareness will eventually lead to expertise. Expertise will lead to influence. Influence will change our universe.
Do you see the emergence of big startups from Tier II and III towns?
I think so. I was fascinated to see a lot of startups from Kerala. I would not have seen this five years ago. I think there will be emergence of startups from various cities. In a country like India, the problems are very different. If you look at innovation in the developed countries, they are mostly about things which are smarter, faster and more expensive. Whereas in India, what you need is affordable, durable and leaner innovations, which can only happen here. The problems can only be solved here. It will not happen in a developed country, because they don't need it. That is why these startups have to happen in all parts of the country.
This interview is part of our InvestorSpeak series in which leading angel, seed or venture investors share their insights on the startup ecosystem in India.
---