Snapdeal's revenue declines, losses mount in FY17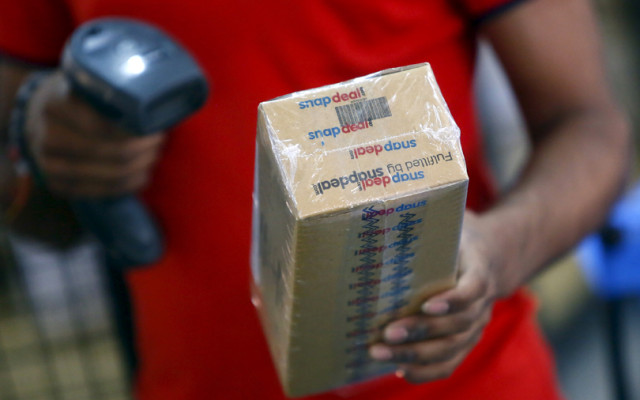 Jasper Infotech Pvt. Ltd, which runs online marketplace Snapdeal, has reported a drop in consolidated net sales for the first time in five years in yet another indication that the e-commerce firm is wilting in the face of intense competition from rivals Flipkart and Amazon.
The Delhi-based firm reported net sales of Rs 1,082 crore for the financial year 2016-17, down from Rs 1,211 crore in the previous fiscal.
The company's financials for 2017-18 will not be known until later this year. It had reported a part of its 2016-17 financials in January this year but that did not include a profit and loss statement.

There was further bad news as Snapdeal's losses surged to Rs 4,647 crore, up from Rs 3,340 crore in the year-ago period.
Net assets and cash reserves also shrank significantly to Rs 1,472 crore in 2016-17 from Rs 5,498 crore in 2015-16 as investor interest declined.
Total income also declined to Rs 1,291 crore in 2016-17 as against the Rs 1,478 crore it reported for the previous fiscal.

A Snapdeal spokesperson told TechCircle that the firm had managed to reduce both fulfilment cost and operational losses, excluding non-recurring cost on account of impairment of assets.
"The financial statement for the year 2016-17 reflects the first stage of Snapdeal's focus on unit economics and business efficiencies," the spokesperson said. "We continue to make rapid progress in driving profitable growth, which will be reflected in the results for the financial year 2017-18."
Course correction

Snapdeal has focussed on turning in a profit and is understood to have reduced its sales even further in 2017-18 after scrapping a planned merger with bigger rival Flipkart in July last year.
It has adopted what it calls a 'Snapdeal 2.0' strategy in a bid to revive its fortunes.
Also in July last year, Snapdeal had sold its digital payments unit FreeCharge to Axis Bank.

Earlier this year, it sold its logistics arm, Vulcan Express Pvt. Ltd, to Future Group's supply chain solutions subsidiary.
These developments could further reduce its consolidated net revenue for 2017-18 as well as the current current financial year.
The e-tailer also failed to raise any fresh funding after its biggest shareholder, Japan's SoftBank Group, declined to invest in the firm and went on to fund Flipkart.

At its peak, Snapdeal was valued at more than $6 billion and was considered to be a close competitor to Flipkart. Since 2015, it has, however, lost second position to Amazon and has consistently been losing market share.
Snapdeal has seen board-level changes over the past year. Vani Kola, founder and managing director at Kalaari Capital, one of its early investors, resigned in May last year.
---