Will see fresh companies this year in AI, blockchain and genomics: Mohandas Pai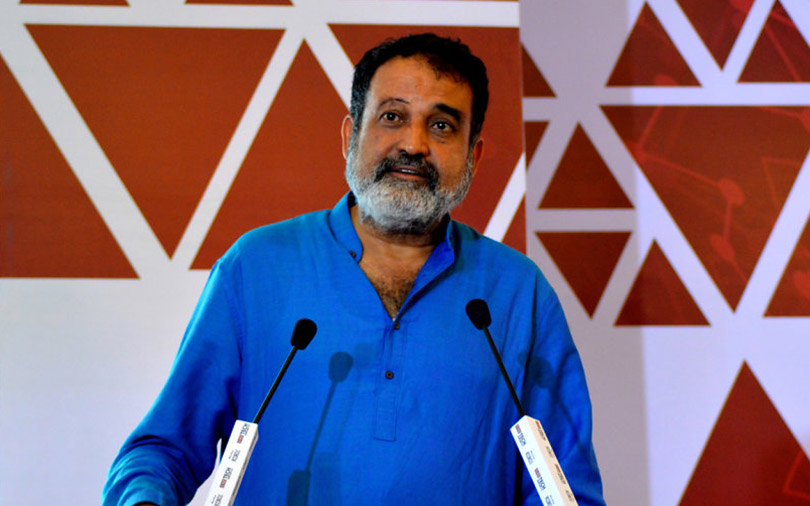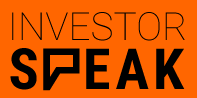 While Mohandas Pai, along with his friend and partner Ranjan Pai (of Manipal Group) started Aarin Capital in 2011, they have now spawned an ecosystem. Apart from being investors in several startups, they have multiplied their firepower by becoming anchor investors for several other venture capital funds and seed funds.
Mohandas, who was formerly Infosys' chief financial officer and human resources head, is also a vocal presence on Twitter. Their prominent investments include ed-tech startup Byju's, self-drive car rental startup Zoomcar, budget hotel aggregator FabHotels, online drug delivery platform PharmEasy, online furniture marketplace HomeLane, and biopharmaceutical firm Vyome Biosciences among others. In a conversation with TechCircle, Mohandas talks about his association with Ranjan Pai, Aarin Capital's investments and how India's startup ecosystem is shaping up. Edited excerpts:
What is the kind of partnership you have with Ranjan Pai?

We are partners in Aarin Capital, which in itself is an investor in other funds like Tandem in the US, Exfinity, midcap fund Singular, Saha for women entrepreneurs, Startup Xseed, Neev for real estate investments, IdeaSpring for deep tech and Unitus. 3One4 Capital is my family fund, which my sons Pranav Pai and Siddharth Pai run. It started off as a proprietary fund, but in the second fund, we took external money. In the Rs 250 crore corpus, we put Rs 80 crore. We have got the best limited partners you can imagine in India. As a family, I have investments in 32 funds including Aarin, India Quotient, Indian Angel Network, IVG, etc. It is all small cheques. Ranjan has his own family investments.
How many startups have you invested in cumulatively?
We have more than 250 investments so far with over $400 million invested. My dream was to create an ecosystem, become a large player. For that, you have to invest in funds, not just companies. Now, we are going to focus more on our funds, do follow-on funding in our startups. Out of 3One4's 43 companies, 31 have raised follow-on funding.

Aarin has invested in 30 companies. It will go up to $600 million when all these are fully invested, which will be sometime this year. We have seen 2,500 startups so far. We make 40-50 investments a year and all these are independently managed. Byju's, where we had a partial exit, has given us a 10 times return on investment. It is a big ecosystem now and we are working to improve the ecosystem.
What is your report card like?
Our failures are not many. We started only five years ago and you will hear more about our companies in the next 2-3 years. Around two-thirds of our startups raised follow-on rounds. Other 2-3 companies might give us exits this year. But most of them will give us exits in 2020.

ZoomCar and Licious are doing well. We invest small sums and have stuck to that principle. Today, in the marketplace people respect us. When we recommend a startup to other investors, they come and invest. Byju, which is an outlier for us, is nearing a billion and has been an extraordinary person. He is in an interesting business of education (so is the Manipal Group). B2C is a marketing-intensive game and he is successful. B2B has razor-thin margins these days.
How are you working on improving the ecosystem?
We are working with the state governments of Karnataka, Rajasthan, West Bengal and Goa. We are working with NSE and BSE to help these startups with market listings. We are also working towards getting these startups to stay in India.

Do you have a specific plan to address the issue of startups relocating to other countries?
We are working with iSpirt and had created a wish list for facilitating this. Out of the 34 items in the list, we managed to make changes in 30 of those issues. We worked with Amitabh Kant and a lot of positives have emerged. We had consulted with the Reserve Bank of India too for that.
How do you see the current investment scenario in the ecosystem?

Last year was a good year. There were reasonable valuations and follow-on offerings and fewer first-time investments. We will see a lot of fresh companies and ideas this year in emerging technologies like artificial intelligence, machine learning, blockchain, specialised life sciences and genomics. We have a pipeline of blockchain companies.
But do the large e-commerce companies still raise most of the funding?
For instance, in the US, there was a cost arbitrage. The cost of taxi was high and Uber gave them a product which was 30% cheaper. In India, the way things are, there is not much surplus with the owner/driver. But can they run like that? Can they make profits? The rates have to go up. Will people continue to use taxis in India then? I don't see that. By artificially keeping prices low, you can create a large market. But once they stop it, local competitors will emerge. For Amazon, AWS is making money. They did not pay much tax earlier. In India, a large segment is electronics and they look for discounts. Same with wallets. Almost half the money these companies raised is lost and not used judiciously for technology or infrastructure but for discounting. They have built a good execution engine, but that is not enough. Investors are attracted by the size of the market and they want to dominate the market. By putting in money, they can be the last man standing, like Amazon in the US.

This interview is part of our InvestorSpeak series in which leading angel, seed or venture investors share their insights on the startup ecosystem in India.
---