After operating in the segment for over a decade, Meru, one of India's oldest radio-taxi services, claims that it has achieved profitability in its business to consumer (B2C) vertical. The milestone comes as the company slowly shifts its focus to the less-penetrated business-to-business (B2B) segment.
"We have turned PBT (profit before tax) [profitable] for the month of April and we will [break even] on a full-year basis in the financial year 2018-19," Nilesh Sangoi, the company's chief executive, told TechCircle.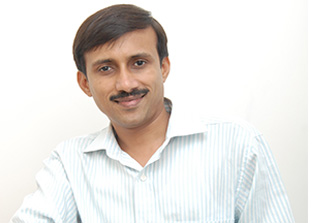 PBT measures a company's profits by deducting all expenses from revenue including interest and operating expenses except for corporate income tax.
For the financial year 2015-16, Meru had reported net sales of Rs 319 crore and losses of Rs 16.4 crore. The company has not filed its statement for 2016-17 and 2017-18. The company has been operationally profitable since 2011-12.
"Over the last seven years of our B2C existence, we have seen lots of business cycles. There were many radio taxi companies of our size and scale and later we saw disproportionate venture capital coming into the market, which turned the market into a completely subsidised business," Sangoi said. "However, our focus has always been on building a self-sustainable and profitable business and we have achieved that. We are probably the only B2C taxi company in the country that is making profits," he added.
Meru is present in 24 cities, out of which, nine account for its B2C operations. Uber is present in about 30 cities, while Ola is active in 110 cities.
Over the past few years, India's largest online taxi services—homegrown Ola and its global peer Uber—have been battling it out in the country to gain market share supremacy. According to Counterpoint Research, Ola enjoys a market share of over 45% as against Uber's 35%. India accounts for more than 10% of Uber rides globally. However, both the companies are yet to turn profitable in the country.
Amid the growing rivalry between Uber and Ola, several media reports recently stated that Japanese conglomerate SoftBank, a common in investor in both, was orchestrating a merger deal between the two.
Meru's B2B play
Meanwhile, Meru is shifting its attention more towards the highly fragmented B2B segment where a clear leader is yet to emerge. The company, which traces its origins to B2B services, aims to leverage its experience, technology infrastructure and fleet supply to build a B2B platform to offer customised taxi services to corporate clients.
"We see a lot of synergies between B2C and B2B in the personal transportation segment. We have a good set of supply and the same fleet can be used for B2B and B2C. An effective B2B offering requires good quality supply (cars and drivers), tech and sales support, and working capital because B2B often has a payment cycle [of 30-45 days]. We meet all [those] requirements, and so, we are playing by our strengths to generate additional revenue," Sangoi explained.
Meru, which started with a fleet of its own cabs, pivoted to a hybrid model in 2011. Currently, it has around 35,000 driver partners on the network, of which the company owns just about 10% of the cabs.
It has already made significant progress towards building the B2B platform, which will offer a number of B2B products under one umbrella.
The firm's B2B focus will be on multiple fronts including employee transportation, car rental, inter-city travel, and luxury car rental. The company is building specific solutions for each of these segments with a special focus on employee transportation, in which it already has a strong presence, and inter-city car rental business.
"The B2C business over the years has created a strong brand, which makes it so much easier for us to get into B2B. Because we are profitable and financially in good health, we can invest in our sales efforts and support the working capital requirements while we have a strong supply on our hands. There's no large business in the B2B sector currently and that is a huge opportunity for us to leverage our supply and tech capabilities to build a solid platform," he said.
He further claimed that the early numbers are very positive and it is witnessing 100% month-on-month growth in the B2B sector. Currently, Meru's B2B arm accounts for about 25-30% of its overall revenue, which the company plans to take to 50% in 18 months.
Sangoi said the increased focus on B2B doesn't mean the company would exit from its B2C operations. "While there are humongous synergies between these two, there's no player that's equally strong in B2B and B2C. There's no need for us to get out of B2C to build a strong B2B business, rather we're leveraging the same sources to do that. If we are able to make a difference in the B2B sector, we would remain there forever. We will build on to our strengths," he added.
---