Race to $1 bn: Which Indian startup was the fastest to get unicorn status?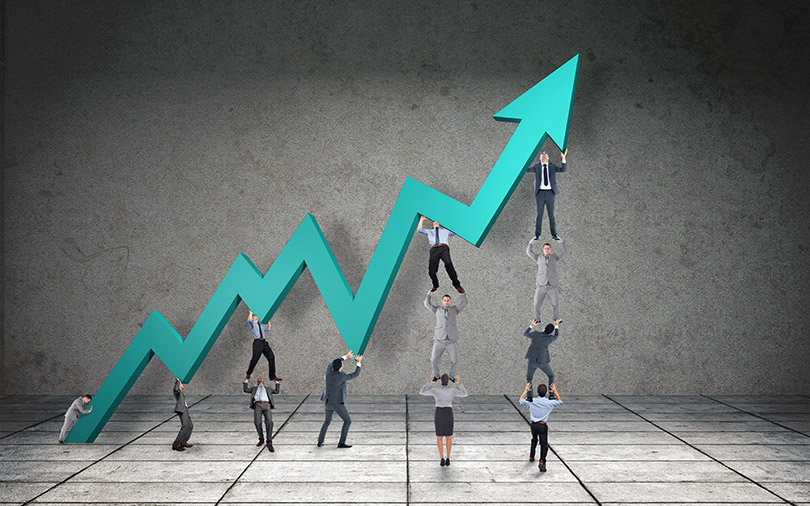 Venture capital and private equity investors have pumped billions of dollars into the Indian startup ecosystem over the past few years, producing more than a dozen unicorns in the process.
A unicorn is a privately-held internet startup valued at $1 billion or more.
E-commerce venture Paytm Mall became the newest member of the unicorn club when it raised $445 million last month from Japanese behemoth SoftBank and Chinese e-commerce giant Alibaba. The investment valued the entity at around $1.9 billion.

In the process, Paytm Mall also became the fastest Indian startup to reach unicorn status, taking less than two years to achieve the feat.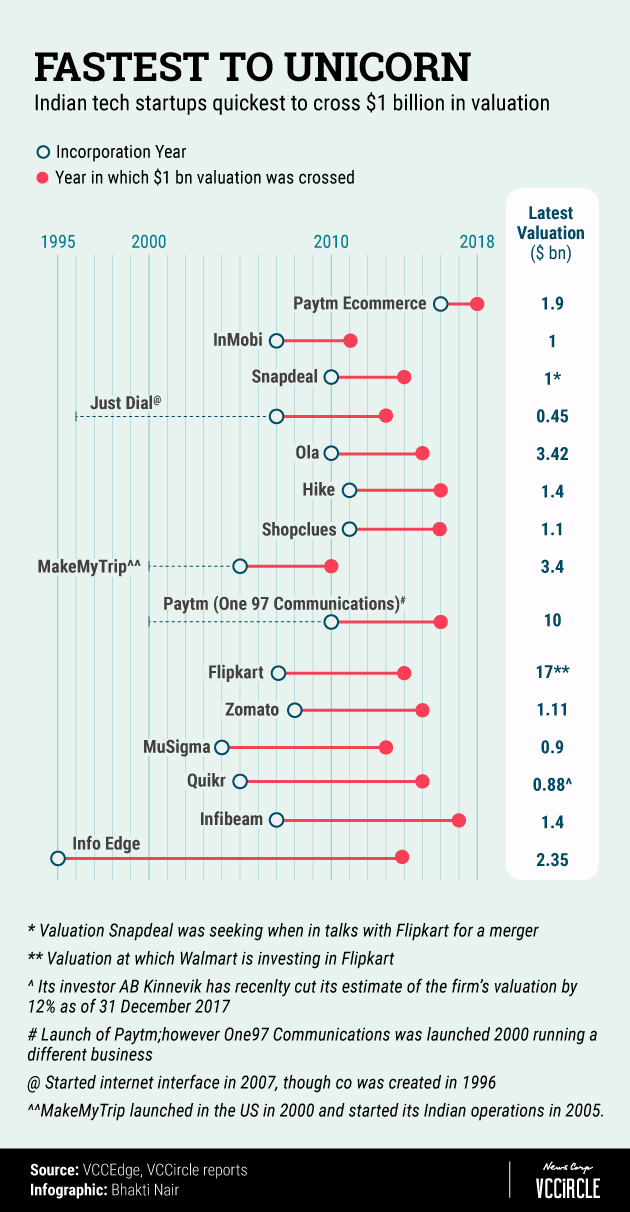 Paytm Mall is an offshoot of another unicorn – One97 Communications, the holding company of the Paytm group.

In August 2016, One97 had hived off its e-commerce business into a separate entity, Paytm E-commerce.
Its online marketplace rival Snapdeal and ad-tech platform InMobi were the next quickest, taking four years each to reach a valuation of $1 billion.
InMobi, hyperlocal search engine Just Dial and data analytics firm MuSigma were among the earliest Indian unicorns.

Flipkart took seven years to join the unicorn club, but could soon cement its status as India's most valued company with a $17 billion valuation should a deal with US retail giant Walmart go through.
Next on the list of most valuable startups are homegrown ride-hailing firm Ola and Nasdaq-listed MakeMyTrip, who each have valuations of more than $3 billion. Hike, which was incorporated in 2011 and launched its messaging app in December 2012, became a unicorn in 2016.
The market valuation of Info Edge (India) Ltd, the publicly listed holding company of consumer Internet companies such as Naukri, 99acres and Jeevansathi, is more then $2 billion.

If reports are to be believed, the elite club could see one more entrant soon. According to The Economic Times, online insurance marketplace Policybazaar.com is set to a close a $200 million funding round led by SoftBank, which would see its valuation almost double to $1 billion.
*The story and graph have been revised to include MakeMyTrip and to clarify when the Hike app was launched.
---