Should startups prefer tech giants to VCs as investors, ask panellists at TechCircle Live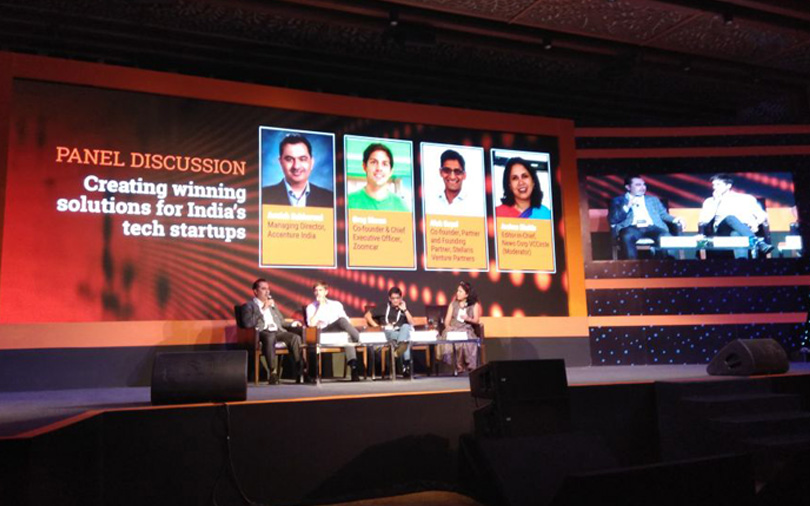 As more startups seek funds, the question of which is a better investor – tech giant or venture capital firm? – took centre stage in a panel discussion held at the TechCircle Summit in Bengaluru on Thursday. The 2018 edition of TechCircleLive saw entrepreneurs and investors gather in the city to discuss how technology and the digital revolution have affected the way businesses are run in India.
In the debate, Alok Goyal, co-founder of early-stage investor Stellaris Venture Partners, said, "I don't think large information technology (IT) companies have a big role as investors. You still need to find venture capital firms to lead a round. IT firms play a role in mergers and acquisitions more than funding."
Goyal added that the strategic role of big IT firms in a startup's life can be immense but at an early stage a venture capital firm may be better.
Countering Goyal, Avnish Sabharwal, managing director of consulting services firm Accenture India, said that "venture capital firms are always looking for a fast exit whereas we (IT firms) give startups a lot of breathing space."

Dismissing the notion of IT versus non-IT players, Greg Moran, co-founder and chief executive officer of self-drive car-rental firm Zoomcar, emphasised the importance of early investments and downplayed investor types. He talked about the financial help his firm got from Ford and Mahindra. "They are deep strategic partners. From supply side, they were a big help. IT players or non-IT players don't matter… It is important to get early investments," he said.
But he pointed out that empathy has to be there. "Big IT firms have no empathy. Empathy is zero."
So, when asked what will it take to get Accenture's attention, Sabharwal said disruption. The consulting services firm looks at startups on how disruptive they are, he said. Stressing the "focus" factor, Sabharwal added that he hopes startups are not solving all problems for every client. "We want startups to be two-inch wide and 20-inch deep," he said.

Sabharwal added that his company has made 27 investments globally so far, with a special focus on deep tech. He pointed out that the ticket size of their investments is mostly $1-10 million. He added that even though the company does big acquisitions and acqui-hires, its first goal is to get startups good access to the market.
The panel discussion ended with Sabharwal's words: "(We need) to be open and humble to innovations outside, otherwise it will be the beginning of the end of the world."
The talks were moderated by Archna Shukla, editor-in-chief of News Corp VCCircle.

---