Exclusive: Microlending startup Vola raises pre-Series A funding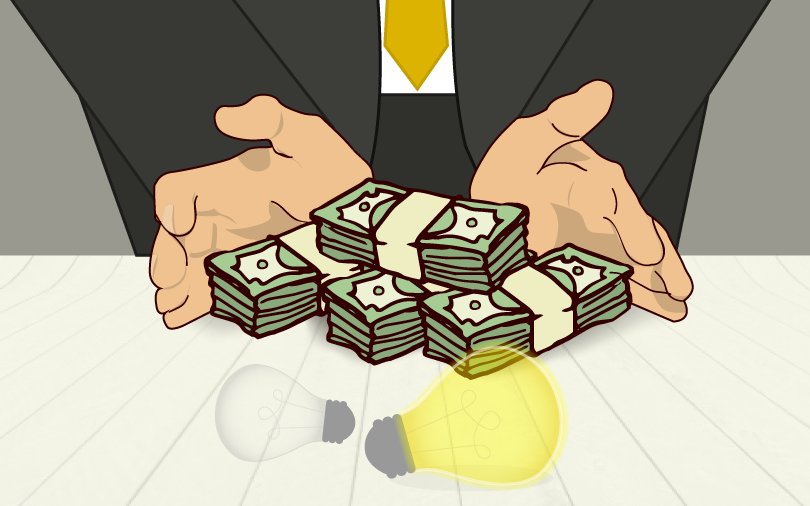 Bengaluru and US-based Vola, which offers an alternative lending platform for students, has raised $500,000 (Rs 3.4 crore) in a pre-Series A funding round from Mexican insurance and credit firm Credika and unnamed angel investors from the North American nation.
"The acquired funds will be used to build a new platform with artificial intelligence, machine learning and chatbots," said Tushar Bagamane, co-founder and chief executive officer of Vola.
The firm will also use part of the fresh capital for marketing and hiring.

Bagamane said the fresh funds were raised at a valuation of $2.5 million.
Vola was founded last year by Bagamane, Jose Bazbaz and Isaac Saba.
Bagamane is an alumnus of New York University and has previously worked with startups such as WeWork, Instavans and Babyberry.

Vola's app-based platform has around 1,000 users. The fintech startup aims to improve financial literacy and inclusion among milennials by offering single payment loans, cash advances and other borrowing facilities. It has partnerships with credit bureaus and says it helps borrowers develop a score that will enable them to access larger loans at lower rates in the future.
The firm currently has eight employees split between Bengaluru and New York.
Other microlending startups which facilitate loans for students and young professionals in India include KrazyBee, Slice Pay, Red Carpet Technologies and Quiklo.

Last October, KrazyBee, which is operated by Bengaluru-based Finovation Tech Solutions Pvt. Ltd, raised $8 million (around Rs 51.7 crore) in a Series A funding round led by Chinese smartphone maker Xiaomi Technologies and Shunwei Capital.
Quiklo is supported by Accel Partners while SlicePay is a Blume Ventures portfolio company.
Deals in the space
Vola joins a number of fintech startups to have raised funding this year.

Earlier this month, Chennai-based OpenTap raised more than Rs 3 crore in funding from a clutch of high net worth individuals.
In April, My Finance Care Advisors Pvt. Ltd, which runs online loans marketplace MyLoanCare, raised Rs 6.5 crore ($978,000) in a Series A round of funding from Ncubate Capital Partners, the venture capital arm of Gurugram-headquartered SAR Group.
Around the same time, Rubique, a Mumbai-based online marketplace for financial products, received an undisclosed amount in a funding round led by Japan's Recruit Group and Russian venture capital firm Emery Capital.

Also in April, Bengaluru-based digital lender Capital Float received $22 million (Rs 144 crore) in equity funding from e-commerce major Amazon India as part of a $45 million Series C round.

Fintech startups Coverfox and Mihuru have also raised money in recent months.
---